Is China cracking down on gay establishments as the Olympics approach?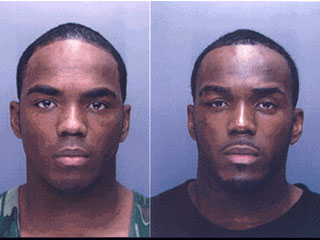 Mother of twin gay porn bandits arrested for serving as their getaway driver: "Towana Goffney, the mother of 25-year-old twins Taleon and Keyontyli Goffney, was arrested late Wednesday night in Philadelphia. Her sons, Taleon and Keyontyli were linked to nearly 40 break-ins. Cameras were rolling as the men were led away in handcuffs and it turned out, this was not the first time the pair was in the spotlight. According to internet gossip sites, the brothers are gay porn stars. Now the family has the arrest of the matriarch to add to their rap sheet and online profiles."

Kylie Minogue hits up the Late, Late Show with Craig Ferguson.

McCain won't be fighting party platform on gays: "McCain associates told The Washington Times that his operatives are not going to work behind the scenes to eliminate the party's calls for constitutional bans on abortion and homosexual marriage before the GOP convention in September."

Search for most eligible gay bachelor begins in San Francisco.

The premiere international prize in electronic media: A list of the 2007 Peabody Award winners.

Woof: Madison, Wisconsin gets new gay sports bar.

Northern Ireland town of Strabane prepares for opening of first gay bar. Proprietor: "All the feedback I've had about the bar has been positive, I was so surprised by everyone's reaction, I've received no negativity whatsoever. Even elderly residents of the town have voiced their support and have been wishing me all the best."

Famous tranny Dana International prevents Wentworth Miller from escaping!

Obama says he would hire Al Gore: "Not only will I, but I will make a commitment that Al Gore will be at the table and play a central part in us figuring out how we solve this problem. He's somebody I talk to on a regular basis. I'm already consulting with him in terms of these issues, but climate change is real. It is something we have to deal with now, not 10 years from now, not 20 years from now."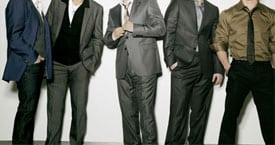 The New Kids on the Block are back together. Here's their first photo together in more than 15 years.

An update on gay Iranian teen Mehdi Kazemi: "Mehdi Kazemi is still in Rotterdam, awaiting deportation back to the UK under the Dublin Treaty, where Home Secretary Jacqui Smith still hasn't granted him asylum. It appears that a Dutch MP has secured a parliamentary debate in the Netherlands to take place tomorrow, because he doesn't believe Jacqui Smith can be trusted with his safety."

Iranian gays left out of Human Rights Watch annual reports.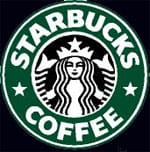 Scientists: There is no benefit in drinking 8 glasses of water a day. And drinking coffee may protect you from dementia and other debilitating brain diseases.

British activist Tatchell to European Feminist Summit: "By challenging the cult of heterosexual masculinity, queer liberation is about much more than the limited agenda of equal rights. It offers a unique, revolutionary contribution to the emancipation of the whole of humanity from all forms of subjugation."

In case you were wondering, Chace Crawford is doing 'okay' after his break-up with Carrie Underwood.