Michelle Williams says she's been visited by the ghost of Heath Ledger: "The first time, she was woken at night after hearing furniture move. In another 'visitation', she said he apologised to her for not being there to help raise their two-year-old daughter, Matilda. Williams claimed the hauntings helped her grieve."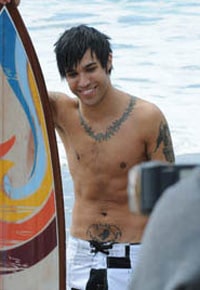 Remember 'Op' surfwear? It's making a comeback.

Who is Gossip Girl's gay character going to get caught making out with? (SPOILER WARNING)

Pinkberry comes clean on ingredients.

Paper: Mood of 'deep pessimism' pervades AIDS vaccine scientists.

North Carolina adds new rule to Patents' bill of rights ensuring that same-sex partners will get visitation rights: "The rule adds a provision to the Patients' Bill of Rights, stating: "A patient has the right to designate visitors who shall receive the same visitation privileges as the patient's immediate family members, regardless of whether the visitors are legally related to the patient." The right applies to hospitals statewide. 'We know how important it is that patients have their loved ones by their sides, but all too often same-sex partners have been turned away when their partner is hospitalized.' said Ian Palmquist, Executive Director of Equality NC Foundation. 'The new policy will ensure that the patient's wishes are respected. This is a victory not just for same-sex couples, but for unmarried opposite-sex couples, caregivers, and other loved ones whom the state does not legally recognize.'" Medical decisions are not covered under the new rule.

HUNG: HBO developing series about a guy with a big dick?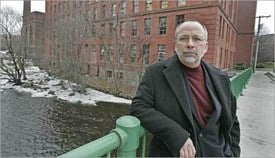 Town administrator of Easton, Massachusetts, outside Boston, to marry: "Tomorrow, Easton Town Administrator David Colton will marry his longtime partner, Brian Khoo, an interior designer from Malaysia. It will be a black-tie event. The five Easton selectmen will attend. So will state Senator Brian A. Joyce, a legislative supporter of gay marriage who will deliver a speech on the subject. In a perfect world, Colton said, there would be no need for such a speech at his wedding. And becoming the first gay town administrator in the state to get married would not deserve particular note. But, for now, Colton said, he sees his marriage as a validation of a fight for equality – of his work to become a successful town administrator, regardless of his sexual orientation."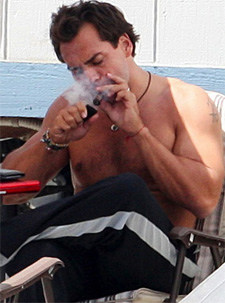 Cristian de la Fuente: stogie daddy.

Check out the trailer for Will Smith's summer superhero movie Hancock.

Game show looking for real-life Will & Grace.

New York theater figure Joe Cino honored with plaque to be mounted on site of historic cafe: "Fifty years ago Joe Cino rented a storefront in New York City's Greenwich Village in order to open a coffee house, which eventually morphed into what is now regarded as the birthplace of the Off Off Broadway movement and the American Gay Theatre Movement."

Michael Cunningham's The Hours to become an opera?

Variety previews the GLAAD media awards in L.A.: "On occasion, the specifics resonate far beyond the same-sex world and into the mainstream, as when Ang Lee's 'Brokeback Mountain' dominated conversations two years ago or Ellen DeGeneres came out on her eponymous TV show a decade earlier. But not every year can be a banner one, and the work of 2007 being celebrated at this year's ceremonies seems to honor steady progress more than milestone moments."