Gays join march for Chernobyl victims in Minsk: "When Sergey Androsenko, the 19 year-old leader of the Gay Youth Association in Belarus, paraded the gay "Rainbow Flag" through the streets of Minsk this afternoon, a little piece of LGBT history was made. It was the very first time that the flag had been seen on a political event in Belarus."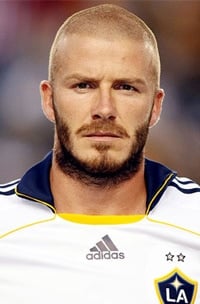 Is David Beckham planning to join the cast of X-Men Origins: Wolverine?

Norman Mailer's gay sexual fantasies detailed in new book by his mistress Carole Mallory: "At one point in April 1990, when Mailer was 67 and married to his sixth wife, Norris Church, Mallory worried that her lover of the previous seven years 'could get AIDS'. Three weeks later, she wrote that Mailer had asked her what other men she would like to sleep with. When she mentioned a man named Paul, Mailer is said to have replied: 'He's gay. Why don't we all three f***?' At another point she writes: 'He asked me to wash his bottom. So SAD. He is so ashamed of what he likes.' On October 24, 1990, Mallory scribbled in a black spiral notebook: 'I think Rick Stratton is his lover. One of them.'"

GLAAD media awards held in Los Angeles. Coverage here, here, and here.

The White House Correspondent's Dinner was definitely not A-Listy enough.

Bobby Trendy unmasked.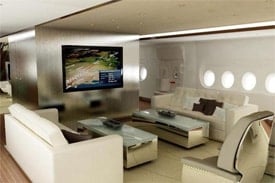 $500 million private Airbus A380 features conference room, grand lounge, master bedroom.

Air traffic controllers sound yet another alarm over working conditions, fatigue.

Gay gossip columnist Ben Widdicombe of the New York Daily News puts down his pen: "I have been a gossip columnist for all my 10 years in New York—first with the online fashion column 'Chic Happens,' and six years full-time with the Daily News. But for a writer New York is like a fairground, and I think it's time to go on some of the other rides. Also lately I've developed a peculiar attitude towards scandal—with some of the items that have crossed my desk I've thought, 'This really isn't any of my business.' Which is problematic for a professional gossip columnist."

Gay men and lesbians in St. Petersburg, Russia have started their own "Day of Silence".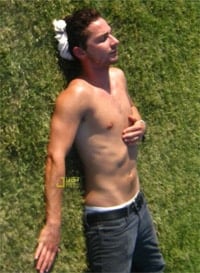 The beef is roasting.

Gay gossip columnist Ted Casablanca getting married.

Parents of Florida hate crime victim Ryan Keith Skipper fight for anti-bullying legislation on what would have been Skipper's 27th birthday.

Police storm gay rights group meeting in Kyrgyzstan: "Police forced their way into the premises of the LGBT group Labrys, which was in the midst of hosting a dinner for 30 domestic and international advocates. Members of the Kyrgyz Anti-AIDS Association and other local groups were joined by international partners from organizations including COC, the Dutch LGBT association that is the world's oldest gay groups and Gender Doc-M, an LGBT group in Moldova. Police threatened to arrest anyone who did not produce identification papers."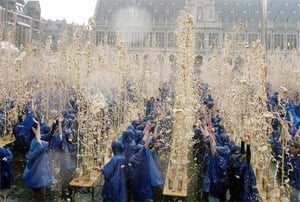 The biggest Mentos-Coke explosion of all time.

A father speaks out about having a gay son.

Gay Vancouver man forms support group for LGBT Sikhs: "Since launching the group April 6, Amar has signed up 33 members – mostly men, but a few women as well. He says the quick response is proof of the need. Citing the 'one in 10 rule,' in which some researchers estimate that 10 per cent of the general population is homosexual, Amar believes there are thousands of gay Sikhs in the Surrey-North Delta area. He knows of some who have been forced into marriages and lead a secret double life – dancing in gay clubs at night, and sadly, sometimes bringing sexually-transmitted diseases home. 'This should not be happening,' he says."