San Francisco financial services firm reconsidering move to Oklahoma City because of Sally Kern's anti-gay remarks.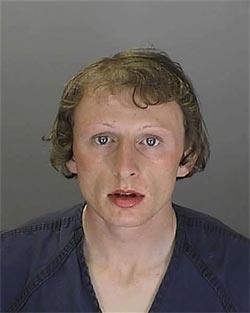 Drag queen who looks like Amelia Earhart targets Intimate Ideas, a lingerie store that refused to hire him — with his car!

Thailand's government ignoring surge in HIV rates among MSM: "Thai gays have essentially been left to sink or swim; and they're sinking."

Britney Spears now taking driving lessons from her kids.

Reduce your risk of prostate cancer: rub one out regularly.

Christian Siriano rips The Hills' Lauren Conrad and Whitney Port: "It's really sad that if I didn't win Project Runway, I probably wouldn't have the sponsors I have now. I would have never been able to do what they have done because they all have disposable income, and yet their work still isn't that great! I mean, it's fun and flirty and young, but they're not innovators. None of them will ever be an innovative designer. Buyers and editors are looking for longevity, and hopefully they will see that in me."

AP: Same-sex couples in U.S. having trouble getting divorced. Rhode Island's Cassandra Ormison: "We all know people who have gone through divorces. At the end of that long and unhappy period, they have been able to breathe a sigh of relief. I do not see that on my horizon, that sigh of relief that it's over."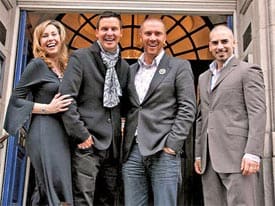 HGTV hosts in Canada Colin McAllister and Justin Ryan get married. Ryan: "After a year of living in Toronto, filming Home Heist, it became clear to us that it was time to tie the knot. Canada is such a progressive nation, so welcoming and open-mindedly liberal about gay marriage, that we felt thoroughly inspired."

One of the first Scottish couples to join in a civil partnership has been driven apart because of homophobic attacks: "Every time we went out young thugs would abuse us because of our sexuality and once we were set upon and attacked by three neds. It got worse after I moved to another house, in Irvine. For two months I was calling the police out about three times a night. Gangs of up to 15 youths were outside shouting abuse, throwing bricks and trying to break my door down."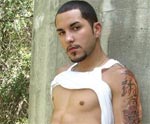 Bravo's Step it Up and Dance has a contestant with a gay porn past (warning: NSFW)

First seniors home for gays and lesbians in Canada is proposed in Vancouver: "So far, the project is nothing more than a proposal, but already more than 30 people have plunked down a $1,000 deposit since it was first advertised two weeks ago, according to the U.S. developer. The plan is for a condo development featuring living units, a communal dining room, a fitness centre, a lounge and cabaret."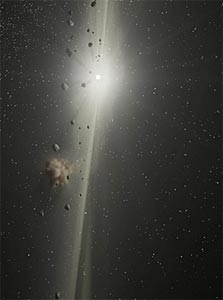 13-year-old German schoolboy corrects NASA on path of errant asteroid: "Nico Marquardt used telescopic findings from the Institute of Astrophysics in Potsdam (AIP) to calculate that there was a 1 in 450 chance that the Apophis asteroid will collide with Earth, the Potsdamer Neuerster Nachrichten reported. NASA had previously estimated the chances at only 1 in 45,000 but told its sister organisation, the European Space Agency (ESA), that the young whizzkid had got it right." (UPDATE: Hoax!)

American Idol's Michael Johns prefers to be an alert drunk.

Last week I posted about gay rights activist John Corvino, who had his appearance canceled by Michigan's Aquinas College, because he's gay. Students found a new, larger venue for him to speak at, which was donated for free.

South Africans reach out to gays in Zimbabwe: "The South African Lesbian and Gay Equality Project (LGEP), formerly known as the National Coalition for Gay and Lesbian Equality (NCGLE), is concerned about the deepening political, economic and social crises in Zimbabwe. We express our full solidarity with the lesbians, gay men, bisexuals, women, workers and all the people of Zimbabwe. We add our voice in condemning the unjustified delay in the release of the 29 March elections. As Zimbabwean Independence Day approaches on 18 April 2008, Zimbabweans have nothing to celebrate in honour of their heroic liberation struggle and historic achievement of freedom and democracy."