DNC Treasurer Andy Tobias posted the following story on his blog that I think is worth repeating, told to him by a friend named Joel Kelly.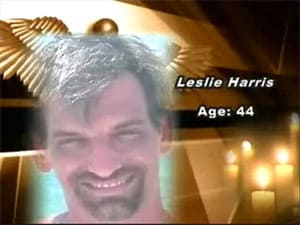 "On Thursday afternoon in Columbus, Georgia, as reported here, a man entered Doctor's Hospital, shot and killed two hospital workers and then another man in the parking lot on his way out before he was apprehended. My boyfriend Kevin Perry works at the hospital on the floor where the shootings took place and was at work when this happened. I knew both of the nurses that were killed. They were two of Kevin's closest friends. A couple of things which I feel are important to say…one of which is that the second person who was shot and killed was gay. Not that this particular fact is noteworthy in and of itself…but I would like to say that Les Harris was shot in the face while he was trying to wrest the gun out of the hands of the shooter. The man was trying to kill a young woman and Les gave his life in order to save her. We don't often hear about gay heroes . . . too often stories in which our humanity is front and center are lost in the chorus of the Christian Right. We deserve these stories to be told. The second part of this and the reason that I am sending this to you is to let you know that his partner, Keith Cavender, another nurse at the same hospital, was unable to secure his partner's personal belongings, was kept from seeing him before and immediately following his death, and of course will receive none of the benefits due our heterosexual counterparts. Common human decency is not a privilege accorded us under current law. Please let the powers that be in the Party know that we desperately need to win back the White House and let everyone know that we have heroes among us."
While Cavender's version of events is slightly different, and he was of course, there (he says Harris was shot in the heart and describes being with Harris immediately before and after the events), their story is powerful and a gay partner's rights in hospital situations is still something that needs to be addressed in many places.
Cavender spoke to WTVM about his partner's last moments: "He gave me a kiss and said I love you and I told him I love you back. And those were the last words we ever had."
April 1 [andrew tobias]
Partner remembers Doctor's Hospital shooting victim, Leslie Harris [WTVM]
Co-workers share memories [individual.com]