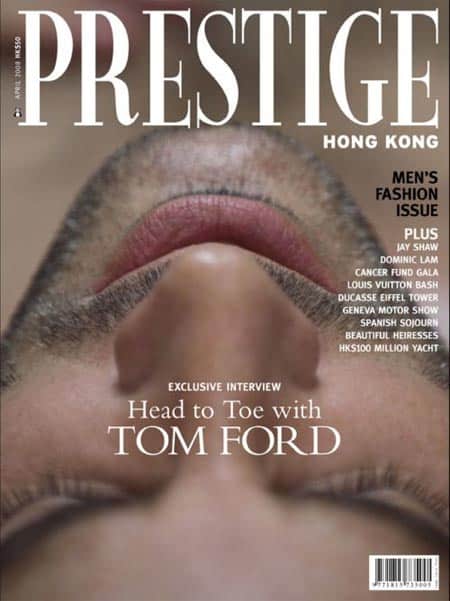 A commenter in the earlier Marc Jacobs post snarked, where is the obligatory Tom Ford post? Since I don't aim to disappoint, here you go. Ford shows off one of his holes for the latest issue of Hong Kong's Prestige magazine. Hey, at least it's not this look again.
And here's the full interview to go along with it, along with one of the questions.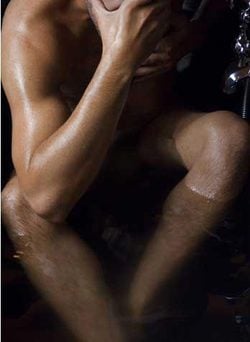 I've heard that you're a hygiene fanatic who takes baths three times a day.
I take baths, yes, but it's really nothing to do with hygiene. Sometimes at my ranch, I won't bathe for three or four days. I take baths because when I'm in the city and working, I find it relaxing when I get up in the morning and need to wake up slowly. I'm not a great morning person, so I lie in a hot bathtub and just kind of come to life. Then I take a bath before I go out to dinner, as I'm exhausted by the day and I feel like I need to lie in that bathtub, so I can put on a crisp shirt and go out to dinner and then when I come home I want to lie in the bath and wash all the cigarette smoke off myself from wherever I've just been . . . and just relax enough so I can go to sleep . . . because I don't sleep very well. So it isn't a cleanliness thing. In fact, I think Americans are often too clean. And sometimes I don't use soap when I take these baths. The goal isn't to soap myself up and scrub everything off. It's just to sort of lie in the hot water. It's relaxation.