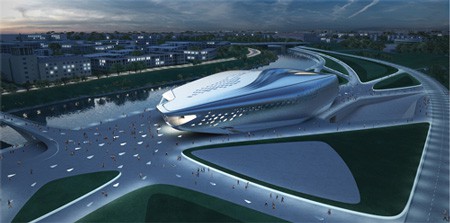 In this week's tech news (our 100th TowleTech!), Jon Barrett looks at Zaha Hadid's futuristic designs, strange German tech-wear, carbon dioxide maps, air-taxi service (for the rich), and how Tivo execs might know the outcome of American Idol before you do.

The Iraqi-born architect Zaha Hadid won a competition this week to design a museum in Vilnius, Lithuania, that may serve as an exhibition space for the Guggenheim Foundation and the Hermitage Museum. Hadid's space-age design beat proposals by Daniel Libeskind and Massimiliana Fuksas. If feasibility plans for the museum are approved, it should open by 2011.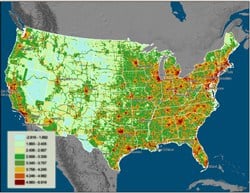 Scientists at Purdue University have come up with a new technique to precisely track daily and local patterns of carbon dioxide emissions—down to 100-square-kilometer chunks across the country. "The resulting database and maps provide of a view of the industrial metabolism of our combustion powered lives," The New York Times reports. For a video of the NASA- and Department of Energy-funded program, called Project Vulcan, check out this video.

In the continued and mounting speculation about the arrival of a 3G iPhone, bloggers pounced on a comment The Wall Street Journal's Walt Mossberg made during a conference last week. According to Crave, Mossberg was discussing broadband penetration and online video when he casually mentioned iPhone and said "it will be 3G in 60 days." But on Tuesday, Mossberg told Silicon Alley Insider that his comments were misunderstood. "If I knew when this date was, why would I announce it in the middle of a sentence at the Finnish embassy, rather than report it in The Wall Street Journal?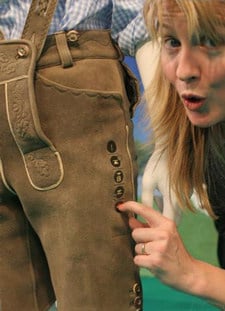 And in equally ridiculous Apple-related news (unless you're Bavarian), a German company has created a pair of lederhosen, complete with an iPod-control panel. The britches were unveiled a few months ago, but timeliness be damned, I thought these were too funny not to talk about.

In a move to broaden the scope of what has been only a photo-sharing website, Yahoo added videos to Flickr this week. Reports cnet: "The videos, limited to 90 seconds and 150MB, will be shows as thumbnails alongside users' photos, and will inherit all the features of photos stored on the site: Users can add comments, captions, geotags, and privacy restrictions so only friends or family may view the videos."

Bad news for hops-loving homos. Research out of New Zealand reports that climate change may threaten the production of malting barley, a crucial ingredient to making beer. "It will mean either there will be pubs without beer or the cost of beer will go up," the Associated Press quoted one of the researchers as saying.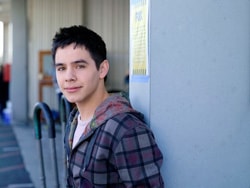 TiVo execs say they can predict the outcome of American Idol simply by gauging users' fast-forwarding and rewinding habits. And according to Wired.com, the company is 4-0 for the past four weeks of AI competition. "Those performers who are most frequently fast-forwarded through also happen to be the ones who receive the fewest votes," Wired.com reports. "Conversely, performers who are rewound and re-watched get the highest votes.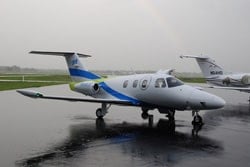 With travel on American Airlines nearly grinding to a halt this past week, there's added reason to pay attention to a new company called DayJet. The Atlantic Monthly's James Fallows asserts that, by using its fleet of tiny Eclipse 500 Jets to shuttle passengers back and forth to wherever they want to go (and whenever they want to get there), DayJet is one of the first companies to offer viable air-taxi service to the country. Unfortunately, DayJet's service—which, according to Wired.com, can cost about twice as much as a standard airline flight—is currently limited to the southeast corner of the country.

Could NapTV—only a concept now—be the laptop computer of the television category?