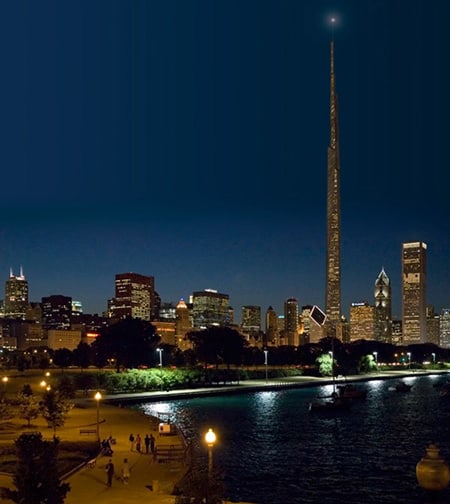 In this week's tech news, Jon Barrett looks at imagined cities, using your iphone as a DJ deck, a hot way to avoid letting your memory burn you on your anniversary, massage pants, and a promising experimental treatment for cancer.

Wired.com has compiled a portfolio of mile-high skyscrapers and floating cities that never were. Above: Frank Lloyd Wright's This Illinois, which was supposed to shoot 5,278 feet above Chicago.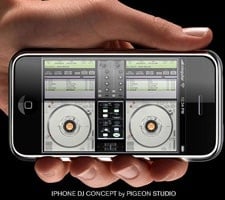 I don't have a lot of information on this (or this) concept dj iPhone application. They definitely look cool. But if your hands are small enough to work those turntables, I don't know how popular you're going to be at the party.

Earlier this week, Andy posted video footage of a man stuck in an elevator for 41 hours (all part of a story in the most recent New Yorker magazine). But the sidebar to that story is also worth a read: everything you didn't know about elevators and elevator safety.



Check out this "young me/new gallery," where people have posted old photos of and then tried to recreate the same pose today. Better yet, post a pair of your own pictures.
(Via BoingBoing)

Here's a new tool to that attempts to predict if your next flight will be delayed—and by how much. As Autopia reports: Delaycast gathers historical data and runs it through powerful computers, using algorithms to search for patterns. This gives is a roadmap to anticipate future delays. It's predictive modeling, and it's similar to what sites like Farecast use to guess which way ticket prices are going.

Need something a little more substantial to carry your MacBook Air around with? Check out this ultra-slim shoulder bag from Orbino. If red's a little too much, the Handstained Mahogany Leather might be more your style.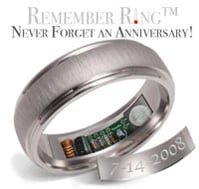 And here' s little something for those engaged couples in Massachusetts and Canada (the only two places in North America where gay people can legally wed): It's a wedding band that burns your finger to remind you of your anniversary. As Gadget Lab explains: A full 24 hours before your special day begins, a "hot spot" on the ring's interior will begin to warm up to 120 degrees for approximately 10 seconds. And in case that doesn't do the trick, the ring will continue to warm up every hour, on the hour, all day."

Are those massage pants? Or are you just happy to see me?

If you watched 60 Minutes last Sunday, you'll know that John Kanzius, a man who has absolutely no medical training (and not even a college degree), has come up with one of the most promising leads in cancer research today—using radio waves and a hot dog. Check out this story: