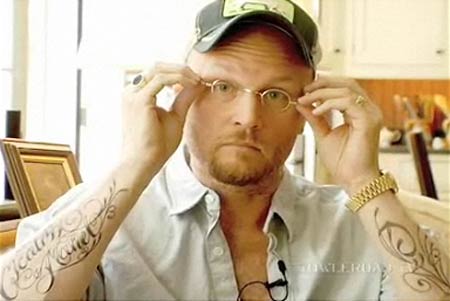 Our Towleroad TV team Josh Helmin and Josh Koll paid a visit to author Augusten Burroughs at his home in Amherst, Massachusetts where he lives with his partner Dennis and their two French bulldogs. Burroughs opened up about his new book, A Wolf at the Table, his tattoos, and his next big project.
Watch our latest segment, AFTER THE JUMP…
Previously on TOWLEROAD TV
Mario Lopez on A Chorus Line, His New Book, and Gay Fans [tr]
Christopher Rice on Death Threats and His New Thriller Blind Fall [tr]
*note: St. Martin's Press is a Towleroad advertiser.