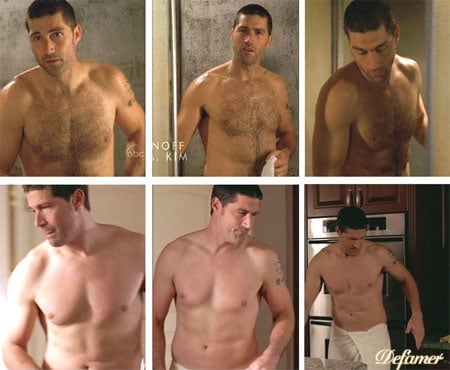 Apologies to those of you who don't watch Lost…
As I watched last night's episode, I wondered the same thing that Defamer does — where oh where has Jack's body hair gone? Like the black smoke, the giant foot, or, hell, just about everything in the show, count it as just another of Lost's great mysteries to be answered in future episodes.
One more note [and possible SPOILER], AFTER THE JUMP…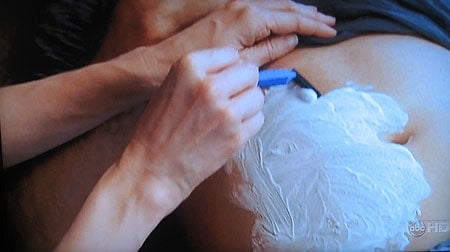 Jack's hair has apparently vanished even before he gets off the island. Here, Juliet shaves an abdomen with no hair on it.