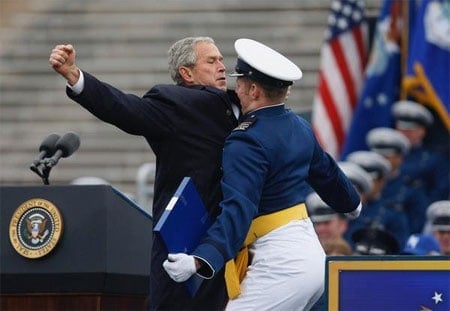 President and former frat boy George W. Bush gave the commencement address yesterday at the U.S. Air Force Academy in Colorado Springs yesterday, and took some time out to chest bump cadet Theodore Shiveley, from Plano, Texas.
Oliver Stone's script is beginning to seem more factual all the time.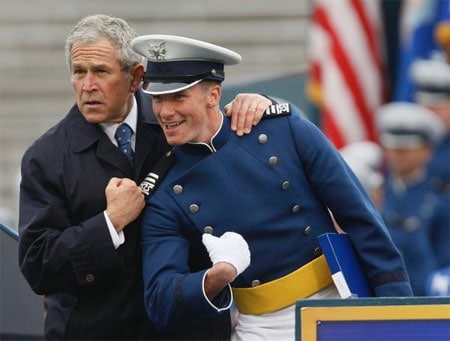 On another note, that's one handsome cadet.