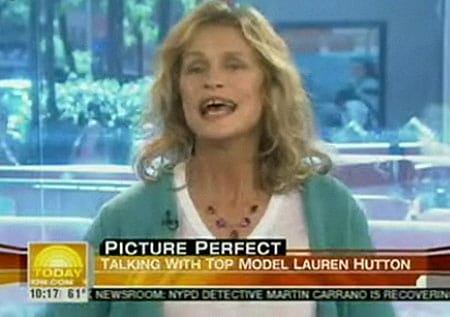 Former model Lauren Hutton was the guest on the Today show for some reason, and Kathie Lee Gifford asked her about Sex and the City. She had plenty to say about it, even though she's never seen it.
Said Hutton: "It's written by guys, who happen to be gay, who are sluts. That's what I think. Let's face it most men are sluts. That's what testosterone is supposed to do. As a hunter, if you stayed alive after 30, nature wanted your genes out there. Women were just trying to get the best sperm to make a masterpiece…You have a bunch a guys who are sluts, writing for women and telling them they are supposed to act like this."
Sounds like she downed a Bloody Mary (or two) before she got to the studio.
I've clipped the segment, AFTER THE JUMP…