Dutch gay couple have been foster parents to over 100 children.


Even though the death toll could exceed that of the southeast Asian tsunami, the Myanmar government has refused U.S. aid: "The junta not only wouldn't allow U.S. aid planes to fly in badly needed supplies, they also continued to refuse visas to United Nations relief teams trying to get in to make sure the aid gets to the victims. Despite the military clampdown, reports of the horrendous toll the storm was taking on Myanmar's people began trickling out."

Sick: Kardashian sisters make a joke out of Myanmar/Burma situation, record PSA while trying on closet of dresses.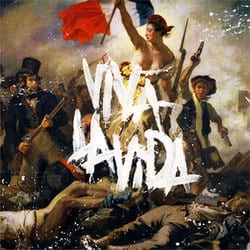 Is Coldplay's "Viva La Vida" single stolen from French pop starlet Alizée? Listen and you be the judge.

Alexander Payne signs on to direct HBO dark comedy Hung, about a man with a huge endowment: "'Hung' revolves around a well-endowed man who is plodding along in middle age as a struggling father and high school coach. The character was once a high school sports legend, and his luck returns when he figures out a way to use his best asset. 'Think of him like Spider-Man,' Burson told Daily Variety last month. 'He's an average guy who gets in touch with his innate superpowers.'"

Turkey's gay magazine Kaos GL just published its 100th edition.

Washington University students, PFLAG in uproar over school's decision to award anti-gay, anti-feminist crusader Phyllis Schlafly an honorary doctorate at May 16 commencement.


Queercents has 10 money questions for DNC Treasurer Andrew Tobias. On political contributions: "Politics is tacky and all the awful things it is — but you can't have democracy without politics, and politics requires money. That said, it's wonderful how the balance of power is shifting away from the $500,000 and $5 million contributions (now illegal) — and even the $28,500 contributions (the current annual max to a federal political party like the DNC) — to the potential for millions of $10 and 25 and $100 and $250 contributions over the Internet."

Porn police pair on patrol at Seattle gay bars: "'We have judges, attorneys, police officers, who all come in here because it's a safe place for them,' said [Seattle Eagle manager Keith] Christiansen. 'This kind of attention [from the police] has cut my business in half.' Back in 1998, Christiansen says he went before the liquor board and asked for permission to display his posters. In spite of the law, he says, they let him do it. But because of an increase in enforcement in the area and, Christiansen says, the fact that O'Neill and Gallagher are new to the neighborhood, that era of tacit acceptance has ended. 'This is a whole new breed of people,' he said. 'They don't understand what the Hill is about.'"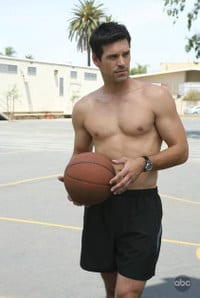 Eddie Cibrian on Ugly Betty: hey, coach.

Four openly gay candidates seek seats in Georgia General Assembly.

Isaiah Washington pissed that ABC is using his photo in Grey's Anatomy promotion. Rep: "Isaiah has no plans to go back to Grey's Anatomy … That being said, we were more than a little surprised that ABC used his likeness in a promo for the show, and indeed advanced his character's storyline. Mr. Washington's attorney has contacted the Screen Actors Guild and ABC as to the appropriateness of that action."

Shia LaBeouf and Andy Samberg play in the bushes.

Gay & Lesbian Leadership Institute announces massive grant to fund gay leaders: "The David Bohnett Foundation has teamed with the Gay & Lesbian Leadership Institute (GLLI) to help the organization sponsor lesbian, gay, bisexual and transgender public officials in attending one of the nation's most prestigious mid-career executive development programs — the Senior Executives in State and Local Government program at Harvard University's Kennedy School of Government. The program, to be named the David Bohnett Gay & Lesbian Leadership Fellows, is being funded by a $500,000 grant to GLLI."

Time's 100 most influential honored.