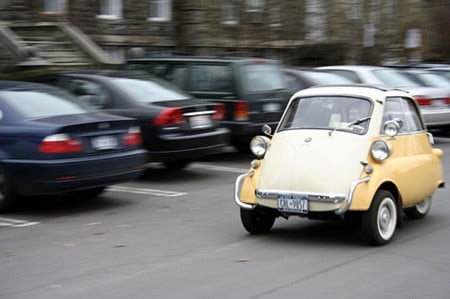 I'm sad to announce that this will be Jon Barrett's last TowleTech column (at least until I can beg him back). Jon's embarking on a fantastic book project and I want to take this moment to thank him for his outstanding contributions to Towleroad. I know this post is something a lot of people look forward to each week. It will continue. If there are any witty and wise writers out there with their finger on the gay and tech world pulse, shoot us a tips email. In the meantime, thank you Jon. You will be missed.

BMW is bringing back the tiny Isetta and the company's likely to turn to the classic into an electric vehicle that could hit American showrooms by 2012. Reports Autopia: BMW brass are reportedly poised to sign off on the project in order to meet California's zero-emissions vehicle mandate, which requires automakers to build 7,500 emissions-free cars by 2014. Click here to see what the new Isetta might look like.
Meanwhile, when the next generation of the Toyota Prius comes out in 2009 it's expected to be four inches longer, have a more powerful engine, and be more fuel efficient, AutoObserver reports.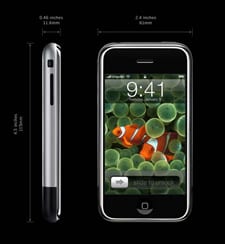 Fortune is reporting that AT&T is preparing to "subsidize the cost of the new iPhone, bringing the price down to $199 for customers who sign two-year contracts," when Apple comes out with a 3G version, which is expected to happen this summer.
And for that iPhone you've already got: Gizmodo reports that AT&T hotspots—including at Barnes and Noble and Starbucks—are now offering free Wi-Fi service to iPhone users. Working off your laptop? No worry. Here's how to fool the hotspot into thinking your browser is an iPhone.

As part of the promotion for his new film, Australia, director Baz Luhrmann has launched a filmmaking course on iTunes called Set to Screen. As Underwire reports: "The virtual film school features monthly podcasts with behind-the-scenes footage from Australia designed to illustrate how costume design, cinematography, music scoring, and other production elements come together. The kicker: Some podcasts include assignments. The best student work will be included in the DVD for the World War II romance [starring Nicole Kidman and Hugh Jackman] after its theatrical release next fall.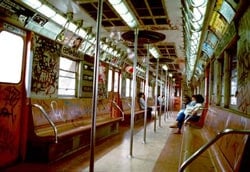 New York City's MTA will begin installing cameras in its subway cars as part of a pilot program to reduce graffiti in the trains, which the MTA says costs $1.8 million per year to remove. But, as Autopia reports: Most transit systems that already use cameras in their cars still have intolerable amounts of graffiti and scratchiti.

Starting this week, iTunes began selling movies the same day they are released on DVD. Participating studios include 20th Century Fox, Walt Disney Studios, Warner Bros., Paramount Pictures, Universal Studios Home Entertaiment, Sony Pictures Entertainment, Lionsgate, Image Entertainment, and First Look Studios.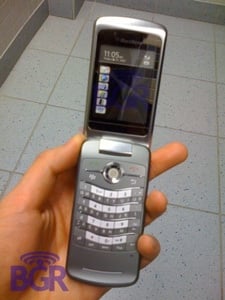 The Boy Genius has snagged some images of the upcoming BlackBerry Kickstart, which comes in a clamshell, has a Pearl-esque keyboard, and apparently utilizes both an internal and LCD screen.

Here's a new twist on recycling: Re-Shirt is an Austrian-based company that resells used T-shirts based on the owners' anecdotes of when it was originally purchased or a memorable event that took place when it was worn. Each shirt is assigned a code, so when someone buys it, they can come back to the site and add to the shirt's history. From what I can tell, the stories are pretty clean–can't say as much for all the shirts.
(Via Coolhunting)

TOWLETECH TV
POKE ME: British Sketch Comedy collective Idiot of Ants re-enacts a Facebook interaction if it were to take place in person.
iGOOGLE: Google introduces personalized home pages created by top designers and pop stars.
MACBOOK ERROR: Lenova parodies the MacBook Air.