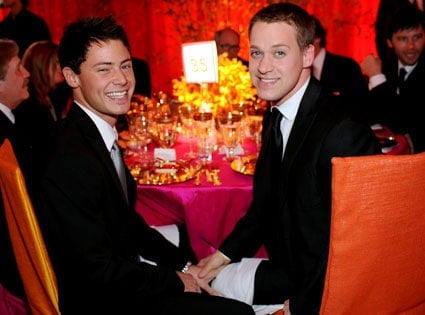 E!'s Marc Malkin speculates that T.R. Knight and Mark Cornelsen may be one of the couples set to take part in a mass commitment ceremony, hosted by Knight, in West Hollywood on June 4:
"About 50 couples will take part in the ceremony presided by West Hollywood Mayor Jeffrey Prang and witnessed by Shepard's mom, Judy to mark the start of National Gay Pride Month. Couples will also be wearing Erase Hate pendants, from Love and Pride jewelry line designer Udi Behr."
Of course Malkin uses the word "tie the knot" and we know gays in California don't get that level of dignity in California – yet. Which may be a good thing, considering Knight and Cornelsen have been dating for less than six months.