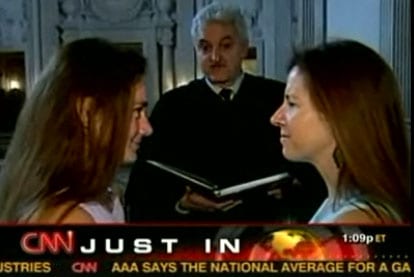 Check out CNN's announcement of the same-sex marriage ruling which I've just clipped.
In their rush to get the ruling out, they called it the wrong way, discussing at length how the ruling went AGAINST same-sex marriage.
It took a good 15-20 minutes before they came on again and announced the opposite had happened.
Watch it, AFTER THE JUMP…
How depressing!!!!