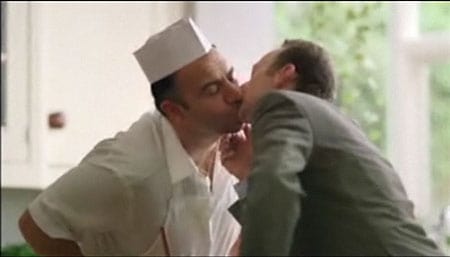 Following yesterday's calls for a boycott of Heinz by Stonewall's Ben Summerskill in The Guardian over its pulling of a Deli Mayo ad that features a male kiss because of 200 complaints to the Advertising Standards Authority, an online petition was set up by Sam Bannister asking Heinz to reinstate the ad.

The petition reads: "We petition Heinz to reinstate its Deli Mayo TV advertisement following complaints from 200 people as to its 'offensive' and 'inappropriate' content. We feel that the decision to withdraw the advert is wrong in the face of a small number of narrow-minded individuals. By doing so, Heinz have given the impression that they would prefer to cater for the homophobic than the free-thinking, and the decision has provoked upset, brand distrust and outrage among the LGBT community and outside of it. Do not bow down to these homophobic individuals."
As of this writing, the petition had received nearly 1,500 signatures.
Nigel Dickie, a spokesman for Heinz UK, told The Independent that the decision to pull the ad was made form "consumer feedback" and not because of the complaints to the Advertising Standards Authority: "Heinz is a global company and we respect all universal rights. The advertisement was intended to be humorous, not designed to cause offence to anyone. Clearly it failed in its intent to amuse and that is why we took the decision to withdraw it."
The ad, if you missed it, AFTER THE JUMP…
Previously
Gay Rights Leader Slams Heinz for Pulling Gay Ad [tr]
Heinz Deli Mayo Ad Pulled in UK [tr]
Heinz Deli Mayo is Perfect for all Kinds of Homes [tr]