Human Rights Watch has condemned a recent Turkish Court Ruling ordering the Lambda Istanbul Lesbian Gay Bisexual and Transvestites Solidarity Association shut down on the grounds that the inclusion of words describing sexual identities of its members in the group's official name violated public morality.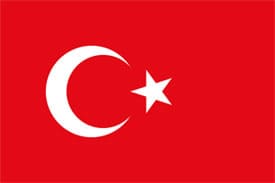 Said group member Baran Ergenc: "If we take out the words of lesbian, gay, bisexual and transvestites then it is not an association for them."
Said Emma Sinclair-Webb, Turkey researcher at Human Rights Watch (HRW): "The judges arbitrary decision highlights the prejudiced proceedings. If the authorities can close one organization on procedural pretexts, all of civil society is in danger…The Turkish authorities must decide whether nongovernmental organizations are fair game for harassment, or full partners in a free society."
Lambda Istanbul plans to appeal the court's ruling.
Turkish gay group ban arbitrary and prejudiced: rights group [Hürriyet]