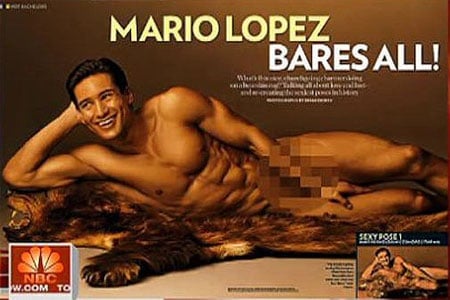 So, in addition to the classic Marky Mark ad and the Burt Reynolds bear rug centerfold (pixellation courtesy NBC) that Mario Lopez has attempted to recreate in the pages of People magazine this week, he also attempted to conquer a look from 1980's The Blue Lagoon, which should excite anyone who's a diaper loincloth fetishist or puka shell fanatic.
Check it out, AFTER the JUMP..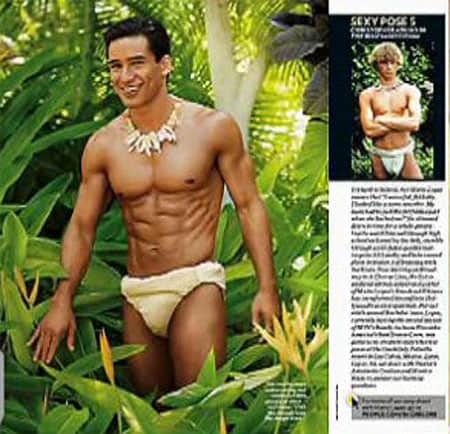 Apologies for the quality.