Gays disposable: Uganda says it will ignore gays in its HIV/AIDS prevention efforts because homosexuality is illegal. Instead, they'll focus on "other high risk groups such as sex workers, truck drivers, remote fishing communities and members of the armed forces."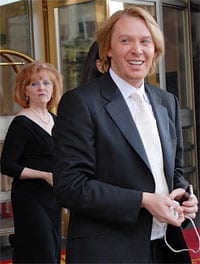 A mother always knows…

Libertarian candidate Bob Barr's flip-flop on DOMA.

Utah parents seek criminal penalties against teacher who they say went too far in sex ed class: "The Jordan School District is investigating allegations that a seventh- and eighth-grade health teacher violated the sex education statute by responding to questions from students about topics beyond the core curriculum, including homosexual sex, oral sex and masturbation."

Colorado enacts non-discrimination law: "Colorado Gov. Bill Ritter signed legislation today prohibiting discrimination based on sexual orientation or gender identity in housing, public accommodations, credit transactions, juror service, and other areas. The legislation, sponsored by state Sen. Jennifer Veiga and state Rep. Joel Judd, expands existing laws that prohibit discrimination based on race, sex, religion, disability, and other characteristics."

Anna Quindlen on same-sex marriage: love won.

Sex and the City rocks the box office with $55 million haul, sequel in the works. Writer Michael Patrick King signs first look deal wtih DreamWorks.

AfterElton announces its Hot 100.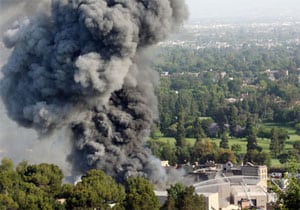 Fire burns Universal Studios taking King Kong, Back to the Future, 40,000 film reels with it…

The L.A. Times takes a close look at the failed Harvey Milk film: "It will be a bittersweet time for Zadan and Meron. 'We recognize that, at the end of the day, it's business — people make movies for a living,' says Zadan. "And when you work on a passion project, there's always the chance that you'll get your heart broken. I told Michael London, 'The only way I'll hate you is if you [mess] the movie up. It's Harvey's story and all we want is for someone to tell it well.'"

MTV Movie Awards: one feature-length movie trailer.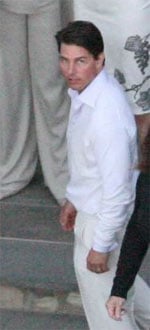 Tom Cruise has a housewarming party.

California clerk hopes to be first same-sex marriage: "For 18 years, Stephen Weir has been in charge of the office that hands out marriage licenses in California's ninth-largest county. And for just as long, Weir has been unable to get a license himself because the love of his life is a man…He and his partner, John Hemm, want to be first at the counter that day. They want to be the first to exchange vows and kisses in the conference room Weir converted into a wedding chapel that hosts 1,200 couples a year, but that he could never use."

Avenue Q to have 2000th performance on Broadway.

NYT publishes letters regarding Governor David Paterson's same-sex marriage decision: "When our oldest son, Benjamin, got married, he asked Jacob to be his best man. Then our son Joshua got married and again Jacob was his best man. When our daughter, Britta, married her dear Matthew, she didn't have a maid of honor. She had a man of honor, and it was her brother Jacob. At each wedding, as Jacob stood by his siblings and signed the papers to make it legal, he did it knowing he did not have the right to marriage himself. As a mom, I find that hard to understand and heartbreaking to know it is true. How can this country treat people in such a way that something as basic as finding love and being married can be denied to a whole segment of society?"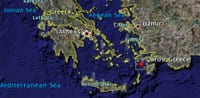 Gays in Greece vow to wed despite threats of prosecution: Said Greece's supreme court attorney George Sanidas: "Neither civil law nor the country's constitution refer to gay marriages. If the Tilos mayor proceeds, he will have committed the criminal act of breach of duty."

Peter LaBarbera of "pro-family" group Americans for Truth made his annual visit to the International Mr. Leather weekend in Chicago. He just can't stay away!