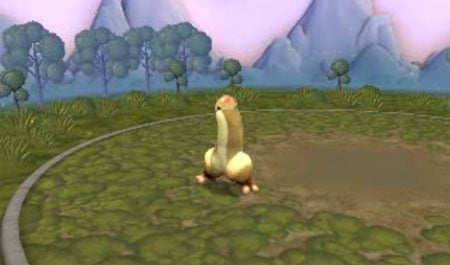 No sooner had the Spore Creature Creator been released (it's the tease for the September release of Will Wright's highly-anticipated biological sim game Spore) which allows users to create creatures that may ultimately inhabit the forthcoming game's online version, than a gallery of beasts resembling genitalia (both male and female) began popping up online.
Apparently, at least one of the creatures (this one with the more suggestive name of Boobalicious) has been banned.
Check out some of the more phallic creations (which Spore allows you to upload directly to YouTube) and see the guy above grunt and move around, AFTER THE JUMP (possibly NSFW?)…
Honestly, nature is above all sexual, so I can't imagine that they didn't expect people to veer immediately in that direction. Check out more here.