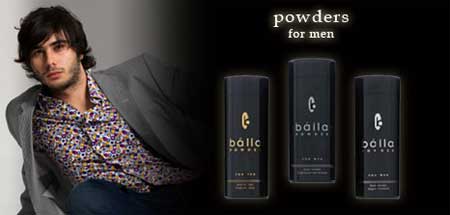 The description on Amazon for Bálla Scented Scrotum Talc for Men
gets straight to the point:
"Balla Powder for Men is the ideal anti-chafing and anti-wetness solution for clammy sacks. Guaranteed to prevent the dreaded 'bat wing' syndrome, Balla Powder for Men is lightly scented with a masculine fragrance, for anyone else who plans to work in your close quarters. Can be sprinkled into your fudgies for all-day-long comfort and dryness. A fabulous post-workout treatment, Balla Powder for Men can also be used between your cheeks, as well as on fetid feet and aromatic armpits."
Because nobody wants a nasty bat flying into their hair?
(via boingboing)