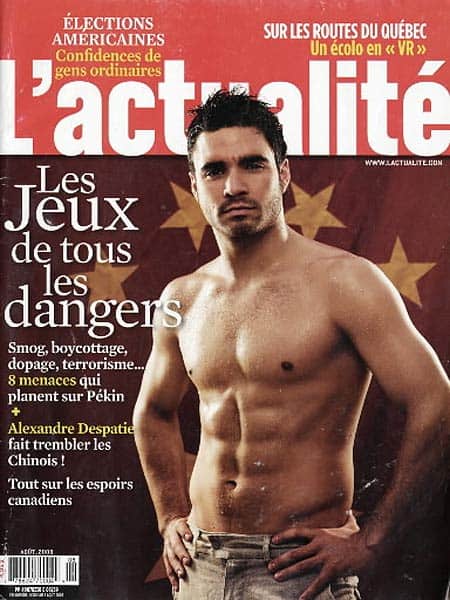 French Canadian diver Alexandre Despatie appears on the cover of L'Actualite magazine looking fitter than ever. He's ready to compete in the Olympics in Beijing.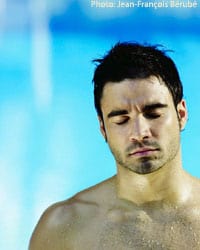 You may remember that Despatie had a trial run at Beijing's Olympic "water cube" in February for the FINA World Cup.
Despatie made an appearance on L'Actualite four years ago as well, when he was headed to Athens. To see what a difference four years makes, check the cover out AFTER THE JUMP….
Previously
Alexandre Despatie Tests the Water Cube [tr]
Alexandre Despatie Makes a Splash in Vancouver [tr]
Alexandre Despatie Back in Winning Form [tr]
Aquamen: Alexandre Despatie Scores Perfect 10 in Quebec [tr]
Hot for Teacher: Alexandre Despatie [tr]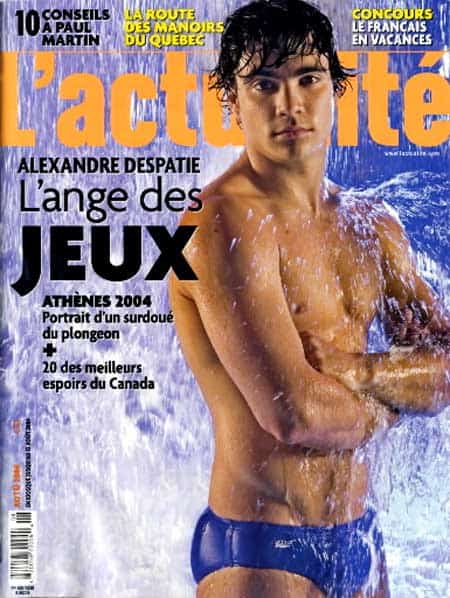 From twink to man.
Previous Sportraits
The Diary of Sean Avery, Hockey Player and Vogue Intern [tr]
Sportrait: Danny Cipriani [tr]
Sportrait: John Cena [tr]
Sportrait: Riley Skinner [tr]