California marriage ballot measure language changed: "Proposition 8 on the November ballot had been described as a measure to limit marriage between a man and a woman. But the Secretary of State's office says that description was changed to reflect a May 15 California Supreme Court ruling legalizing same-sex marriage. The ballot title and summary now describe the initiative as a constitutional change to eliminate the right of same sex couples to marry. The revised language also says California could lose several tens of millions of dollars in sales taxes if same-sex marriage were banned. Critics of the measure say the change accurately shows the initiative would take away a current right of Californians."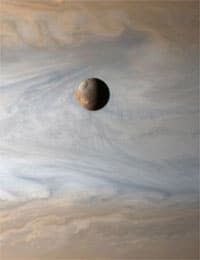 Close up on Jupiter.

Bunny boiler: Tricia Walsh-Smith puts another hit out on Kathie Lee Gifford, sells husband's condoms on eBay.

SF Mayor Gavin Newsom weds in Montana.

UK Survey: 4 of 5 Protestants say gay sex is a sin.

Shia Labeouf crashes car, arrested for DUI.

'Harvey Milk Day' bill awaits action in California senate: "Gov. Arnold Schwarzenegger has taken no position on the bill, which awaits action in the Senate after passing the Assembly, 45-28, with most Republicans voting no. Randy Thomasson, of Campaign for California Children and Families, which opposes AB 2567, said the bill is a new tactic in a long push to portray homosexuality in a positive light to kids. 'Harvey Milk Day is the equivalent of having Gay Day at every school in the state,' he said."

Bahrain MP: No homosexuals allowed.

Play about gay Christians offered up to bishops at the Anglican Lambeth Conference.

Lucas Grabeel on shooting Milk: "No one told me how great I was. The director hardly spoke to me. I was just doing my thing and talking to these amazing actors. In the beginning of shooting, I thought, 'You guys must hate me. I must be the worst actor. I don't know what to do' and they were like, 'You were hired to do the job. That's why he hired you.' It was an amazing epiphany."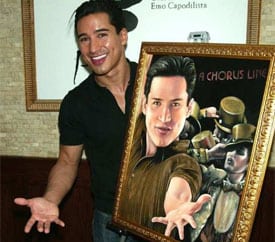 Mario Lopez immortalized in oil.

UK activist Peter Tatchell slams Northern Irish homophobic politicians: "It is particularly hypocritical for unionist politicians to play the homophobic card when their hero, William of Orange, had male lovers."

Anti-gay New Jersey group National Organization for Marriage stepping into California gay marriage battle: "NOM, a taxable political advocacy group that can raise money without contribution limits, has quickly built up some fundraising muscle. It started a California chapter in January. By March, the group had raised just over $775,000, according to campaign finance filings. Only the California umbrella group ProtectMarriage.com has raised more for the cause. While NOM's biggest chunk in California _ $250,000 _ came from the Knights of Columbus, the group has also raised smaller amounts from individuals. The group says it has now raised more than $1 million in California and more than $2 million overall."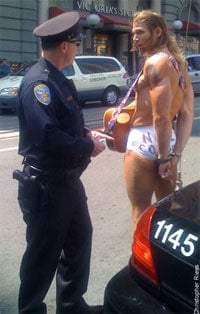 Naked Cowboy cuffed, mocked in SF.

Matthew McConaughey takes 20-day-old son surfing.

Washington Post looks at the transgender homeless: "It's hard to explain — just as the spectrum of gender is hard to explain. Parents' and society's rejection of children who don't fit the norm is hard to explain, too. But most confounding of all is the forbearance these young people have in the face of intolerance and cruelty. They go — like the definition of trans– 'across, beyond and through' preconceptions. They are unlike anyone I have encountered before."

Director of Miami Gay & Lesbian Film Festival fires director Carol Coombes: "'Carol is British and in 60 days she might have to leave the country,' said Harvey Burstein, a festival founder and former board member. He said Coombes' visa requires she be employed in the film industry and that she was to get her permanent residency or green card in November. Coombes, fired on Friday, joined the festival in 2001 and became director a few years later. She declined to comment. 'It's a very unfortunate complication of a very heartfelt, thought-out decision,' said festival board member Mark Gilbert."