A second gay candidate joins race for Mayor Naugle's seat in Fort Lauderdale: "Political newcomer Earl Rynerson, owner of a tile store, joins former City Commissioner Dean Trantalis as an openly gay mayoral hopeful. Rynerson said he wants to polish the city's image, which he said was tarnished by Naugle. Naugle last summer uttered a quote that was heard across gay America: 'I use the word homosexual. Most of them aren't gay; they're unhappy.'"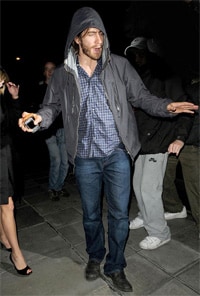 Jake Gyllenhaal stumbles out in London.

Nigerian bisexual woman faces deportation from Canada, fears persecution: "She fears for her life. If she goes back with her children, she has no one there. Her family has shunned her because she is bisexual. She doesn't have any money and nowhere to go. If she's arrested [her children] will be without a mother. They'll already face extreme discrimination because they were both born out of wedlock, and in fact, Samuel has already endured a lot of harassment while growing up there."

ABBA come together for Mamma Mia premiere in Stockholm for first time in 22 years.

AUSIELLO: Producers on The New Adventures of Old Christine plan to marry off Julia Louis Dreyfus to Wanda Sykes!

The windows to Amy Winehouse's soul.

William Friedkin's The Boys in the Band to get DVD release on November 11.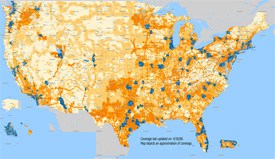 Planning on picking up an iPhone 3G on Friday? Here's a map of AT&T's 3G coverage in the U.S. According to a Digg commenter, here's the code: BLUE = Full Coverage, RED/ORANGE = Decent Coverage, ORANGE = Meh Coverage, LIGHT ORANGE = Enjoy EDGE.

Church of Ireland may hold gay unions if homosexuality proven to be biologically determined: "If such comes to be shown, it will be necessary to acknowledge the full implications of that new aspect of the truth."

"Dude, look at your pants. Look at your bag. Obviously this is not your kind of place." Homophobic, or just edgy?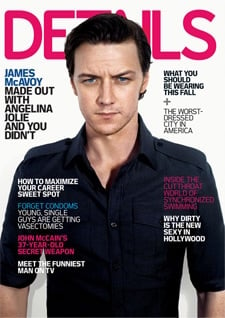 Details attempts to atone for past covers with James McAvoy's blue eyes.

MacBecks: Musical planned about David and Victoria Beckham…

Hagee YouTube suppression to rub off on Joe Lieberman?

East London couple turned away from wedding venue owned by Jehovah's Witness: "For the past 13 years I have been with my soul mate, I have never been discriminated against or been judged as they did to us."

Jaws: Australian town on alert after sighting of 22-foot Great White Shark in lake with outlet to the ocean.

Obama to give DNCC address at Invesco Field at Mile High. SF Chronicle on the rise of the Obamacon…

Killer of gay porn producer spilled details, sought legal advice from fellow inmate.

Honed down: Kucinich to bring single article of impeachment against George W. Bush. "Few in the House of Representatives have any intention of doing anything with the last 35 articles of impeachment Kucinich set before them last month, so the former presidential candidate appears to be lightening the load. Kucinich sent a letter to colleagues Tuesday asking them to support a single article of impeachment, to be introduced Thursday, which accuses President Bush of leading the country to war based on lies."