Robbie Daw presents a weekly pop music update here on Towleroad! Robbie runs his own site called Chart Rigger.
No, it didn't come during an interview with a gay magazine. Rather, Coldplay frontman Chris Martin was posed with the question, "Do you know how I know you're gay?" while answering reader questions submitted to Blender's "Dear Superstar" column. The answers are posted at the magazine's website in audio form.
So came Martin's reply: "We have a lot of gay fans. It's something I'm very proud of. In fact—well, I'm proud of anybody after us—a lot of gay guys like us 'cause of the music. Guy [Berryman, guitarist] does have a big gay following as well, because he's…you know. One of our best concerts ever, this gentleman came up to us after the concert, and he went straight up to Guy and said, 'More light on you. They need to put more light on you.' We were like, Yep, you tell him, man."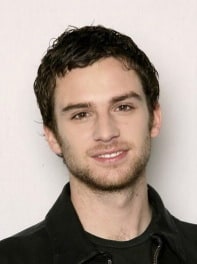 What Chris Martin, who admittedly has only had one other relationship before Gwyneth Paltrow, stopped short of saying was that Guy Berryman (pictured right) is pretty darn hot…something he actually goes into full-on when answering another question. But first, the Blender moderator jumped into the gay questioning.
BLENDER: "When I was doing some research for this interview, I read—this is probably a pretty fairly common experience among, I will say, boys or dudes of our demographic—where at boarding school for awhile, you weren't quite sure. You felt that you might be gay up until a certain age."
CM: "Every kid does, man. When you're 14 or 15, you're like, 'Hey, what am I? What's the deal here? What am I gonna turn out like?'"
BLENDER: "Was there any kind of boarding school experimentation?"
CM: "Sadly not. I wish I could report… I was very lucky because we lived right next to a girl's school. So there was never that sort of 'Which one on the island would you eat first?' kind of period."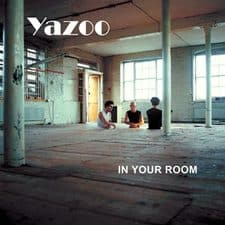 Sub Pop—the seminal Seattle indie label that unleashed Nirvana, Soundgarden, emo, The Shins and Postal Service into the mainstream—has turned 20. It's latest slogan? "Sub Pop…going out of business for 20 years." Billboard runs through the label's top 20 moments, albums and videos, as well as interviews co-founder Jonathan Poneman. iTunes also has a special selection of discounted top picks from Sub Pop's back catalog to celebrate the anniversary.

The Los Angeles Times interviews Vince Clarke and Alison Moyet of Yaz ahead off the duo's three L.A. shows this week: "I'm aware that I have a lot of gay fans, and I love it. In the 1970s when I grew up as a punk rocker, we were all on the outside and I think that we found common ground with one another." The four-disc Yaz box set, In Your Room, was released yesterday.

Pinned by Prince Charles: Kylie Minogue received an Order of the British Empire (OBE) last week at Buckingham Palace.

And here you were thinking Kanye West is just plain annoying…

singing the next James Bond theme, for the fall's Quantum Of Solace.

Here is a video, something completely new and exciting from Mariah Carey that you've surely never seen before—her writhing around in a bikini.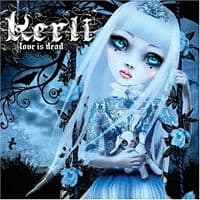 THIS WEEK'S NEW RELEASES:
Modern Guilt, Beck's eighth studio album, produced by himself and Danger Mouse.
Patches From The Quilt, an EP from Gym Class Heroes released ahead of the group's September release of the full Quilt album.
Alison Moyet's The Turn, a solo album that initially was releaded in the U.K. last fall, but no doubt has been put out here to coincide with the Yaz reunion, box set and tour.
Estonian pop singer Kerli's Love Is Dead.
Moby's EP for single "I Love To Move In Here," featuring 12 remixes of the track.