A new dramatic series, Studio, written by Chad Hodge and produced by Craig Zadan and Neil Meron, will explore a fictional nightclub much like the legendary Studio 54 of the 70's but is not meant to be a documentary. The nightclub's co-founder Steve Rubell, however, will be depicted in the series,which is in development at Showtime: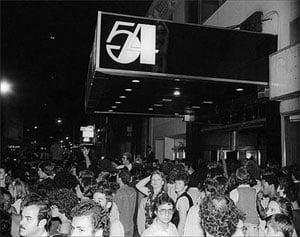 "Rubell will be the only real person featured, with the rest of the characters fictional or composites. 'The show is less about the history of Studio 54 than it is about New York in the late '70s, what people were going through, the political and social issues,' Hodge said. 'Studio 54 is the backdrop for exploring that.'…Hodge penned 'Studio' on spec and took it to Zadan and Meron, who had given him his first writing job on their ABC series 'Veritas.' Zadan and Meron, who had gone to Studio 54 with friend Liza Minnelli, loved the idea. 'It really was a time that has never been seen again,' Zadan said. 'Socially, politically, everything about it was unique.' Added Meron: 'It was the last hurrah before the era of AIDS.'…'Studio' also will tap Zadan and Meron's strong musical background. 'Music is going to be a very big part of the show,' Meron said. Because of Studio 54's history of hedonism — it was notorious for rampant sex and drug use — Hodge, Zadan and Meron took the project to Showtime, where they felt they could best tell the gritty story."
Bryan Singer is being pursued to direct the pilot.
Related
54 Director's Cut a Lost Gay Classic? [tr]