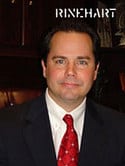 Earlier today I posted about Oklahoma County Commissioner Brent Rinehart's homophobic 16-page reelection campaign comic book that he's sending out to voters. The comic book features all the horrible things that gays might do and highlights Rinehart's efforts against them.
The pages also target Attorney General Drew Edmondson and his attempts to force the Boy Scouts of America to drop its anti-gay policies adjacent to a drawing of (I suspect) a gay in a toga trying to lure a young boy crying "help" out of the woods.
According to the Oklahoman: "Edmondson filed felony campaign finance charges against Rinehart last year, alleging Rinehart and his former campaign manager illegally funded the 2004 campaign for county commissioner. A trial has been scheduled for September."
I've posted two pages from the masterpiece below (via Reason Magazine), and here's a PDF of the entire book (thanks to commenter znsd). Who knew we would get to take a look at it so soon?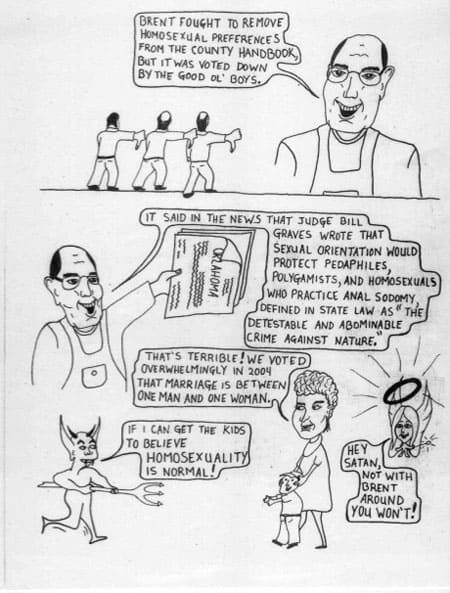 Second page AFTER THE JUMP…