Two men were attacked early Wednesday in Stockholm, Sweden in the second anti-gay assault to be reported at this week's Europride festival in the last week: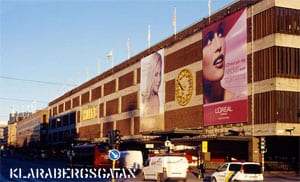 "The two men were enjoying a night out in downtown Stockholm and were sitting outside Seven-Eleven on Klarabergsgatan at 4.20am on Wednesday morning when they were attacked. 'Three men approached them saying humiliating things and then started to assault them without provocation. They mentioned the Pride festival and that the men were gay,' said Bo Olsson at Stockholm police to Sveriges Nyheter. The three suspects were caught and arrested at around 5am. The men are reported to be between 17 and 20-years-old. The assaulted men received minor injuries and did not require hospital treatment, Dagens Nyheter reported."
On Monday I posted about an assault that occurred over the weekend in which two men were robbed and stabbed.