Gay American missing in Austria, but family gets the brush-off. Mom: "I sat here as a voyeur, for…over a year and a half watching [the Natalee Holloway story] nightly, thinking to myself…'thank God that's not me'…and all of a sudden, it's like I'm [Beth Holloway], except I don't have the blond-haired, blue-eyed cheerleader. I've got the 34-year-old gay man that people are not going to feel that same compassion for."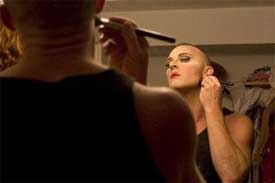 Varla Jean Merman celebrates 10 years in drag.

Ernest Borgnine's secret to staying young — masturbation.

Arkansas Democratic Party chair Bill Gwatney shot and killed by man he didn't know: "Police said Timothy Dale Johnson, 50, of Searcy, barged into Bill Gwatney's office on Wednesday and shot him multiple times. There were no signs that Gwatney and Johnson, who was later shot dead by officers, knew each other. A Target retail store in Conway had fired Johnson early Wednesday because he had written graffiti on a wall, police said. Before noon, Johnson was in Gwatney's office in Little Rock with a handgun."

Michael Phelps — how it all began.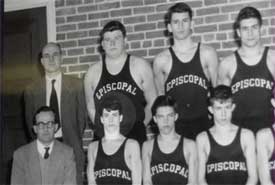 John McCain wrestled in high school. His nickname was "the punk".

Madonna's 50th birthday president from Guy Ritchie: a portrait by Banksy?

Weeds star Hunter Parrish joins cast of Broadway's Spring Awakening.

Drive against Evan Bayh as Obama VP choice picks up steam: "A Facebook group opposing Bayh reached about 1,500 members by Thursday morning."

Gene Robinson lashes out at Diocese of Sydney, Australia: "The one place where I am not 'the gay bishop' is in my own diocese. I tell people that if you want to see what the church is going to be like when we finish obsessing about sex, come to New Hampshire. There I'm just the bishop. I spend ninety per cent of my time in the diocese doing the things that a bishop does, and my sexuality is rarely mentioned. [It's only] when I leave the diocese that I become this other thing…It is ironic that the Sydney Diocese, taking in one of the great gay cities of the world, is also among the most bigoted."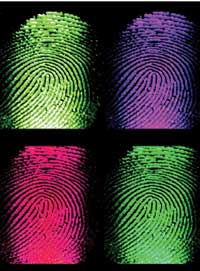 New fingerprint test reveals much more than identity: "In the experiments described in the Science paper, solutions containing tiny amounts of various chemicals including cocaine and the explosive RDX were applied to the fingertips of volunteers. The volunteers touched surfaces like glass, paper and plastic. The researchers then analyzed the fingerprints. Because the spatial resolution is on the order of the width of a human hair, the Desi technique did not just detect the presence of, for instance, cocaine on the surface, but literally showed a pattern of cocaine in the shape of the fingerprint, leaving no doubt who had left the cocaine behind."

One of the Jonas brothers is a cop from a 70's porn film.

Choreographer/director Adam Shankman would love to see Lance Bass paired with a guy on Dancing with the Stars: "I would be thrilled to see something like that. It would be so new and it would break so many barriers and just crash through walls. I would love that. They're trying to keep people in their comfort zone. But at the same time, they're trying to create new ways to keep the shows fresh, so that would be a way."

Channing Tatum to jump off buildings.