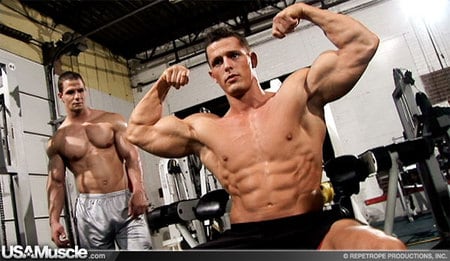 It was pointed out in our comments section yesterday that Big Brother 10's narcissexual bodybuilder Jessie Godderz has a "workout/flexing" video online in which he and another buddy, fitness model Ward Patrick, admire one another and themselves for the camera.
The New Vulgarity writes: "Repetrope for those of you unfamiliar with the genre produces muscle videos marketing to men who get off on big muscle working out and flexing. A few of their featured flex masters have gone onto porn careers – of the gay kind."
Here are some screencaps from their "intense and inspiring" workout. More AFTER THE JUMP…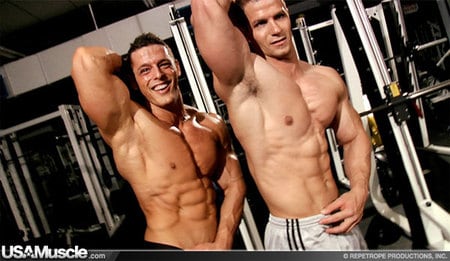 Here's the preview video from which they came.
Also, if you missed it, here's Jessie's appearance on MTV's Next.
THE STRENGTHNET WORKOUT: WARD & JESSIE [repetrope]
Jessie BB10 – Porn for Muscle Fetish Voyeurs [tnv]