China: Police raid gay bathhouse in Hangzhou, Zhejiang Province and arrest 40 on suspicion of prostitution: "Photos of young men in shorts were pasted at the entrance to the venue, which had a bathroom, a lobby and 10 single rooms. A sign at the gate warned visitors that the premises were for men's leisure only. More than 30 police officers raided the house after receiving evidence. Two men were caught having sex with each other on the scene, and were seized with other patrons. A man surnamed Zhang, 47, from Shanxi Province, was charged with paying to have sex with sex worker Shao, 23, from Jiangsu Province at the bath house. Both were punished for involvement in prostitution, police said…"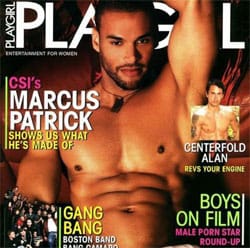 Playgirl magazine to shutter print operation, go "web-only"…

Will it be Evan Bayh? Here are the latest odds according to one gambling site.

Columnist Robert Novak retires from journalism, calls brain tumor prognosis "dire".

Actor Morgan Freeman hospitalized after car accident: "The 71-year-old Dark Knight actor's car reportedly went off the road and flipped several times reports, according to the Mississippi Highway Patrol. 'The doors were jammed on the vehicle from the rolling and flipping,' Mississippi Highway patrol sergeant Ben Williams said. 'We had to break the doors open with the jaws of life to extract him.'" Film cursed?

Rainbow flag stolen from Kirkland, Washington church.

New York gay couples following wedding bells to Massachusetts: "While some New Yorkers have flown across the country to marry in California since May, when that state became the nation's second to approve same-sex marriage, gay-rights advocates expect many more to do the same in Massachusetts, since it is so much closer. 'We call it the Amtrak option, as opposed to the Jet Blue option,' said Cathy Renna, a communications consultant to gay and lesbian organizations." Actually, you can take Jet Blue to Massachusetts though you may lose everything.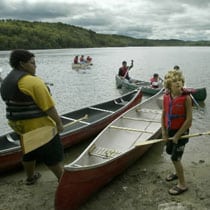 Canadian summer camp for gay and lesbian youth inspires national movement.

Brokeback: Big Brother 10's gay cowboy Steven selling his clothes on eBay. (Someone bought his cut off T-shirt for $1,075!)

Brokeback is now Chinese shorthand for gay.

McGreevey divorce finalization expected imminently.

Dutch cabinet ministers join Gay Pride canal flotilla in Amsterdam: "The initiative was taken by Education and Culture Minister Ronald Plasterk of the Dutch Labour party, who is also responsible for gender equality. 'The government focuses attention on important social issues. This is one of them.'"

Madonna brings documentary home to Michigan, gives good face.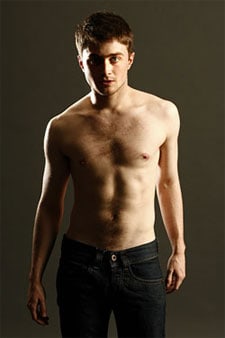 All Dan: Equus Broadway promos ditch horse, girl.

A scheduled meeting between gay Mormon support group and the Church of Jesus Christ of Latter Day Saints has been delayed indefinitely: "In a letter sent July 23, Fred C. Riley, the outgoing director of LDS Family Services, said the matter would best be handled by his successor, who hasn't been selected. LDS Family Services is an arm of the Salt Lake City-based denomination."

Refugee seekers turning to Facebook to prove sexual orientation: "Wearing their sexuality on their sleeve was never an option for many of these people back in their home countries, so scrounging up suitable evidence to support their claims may be difficult. Claimants cite torture, rape, and even death if they are returned home. So they have to get inventive. The group leader tells his members to use technology to their advantage and feels Facebook can help demonstrate involvement in the gay and lesbian community. 'During Pride we took hundreds of pictures and we have a Facebook group and when people sign up to that group we encourage them to show their membership to the IRB member.'"

Scientists measure Great White Shark's bite: "The fearsome predator's chomp is around three times more powerful than a lion's, at least 20 times stronger than a human's and just over half as strong as Tyrannosaurus rex."