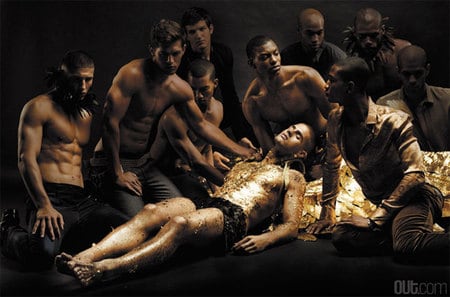 Photographer Francois Rousseau reimagines the myth for OUT's September issue. One more shot and a brief behind-the-scenes clip, AFTER THE JUMP…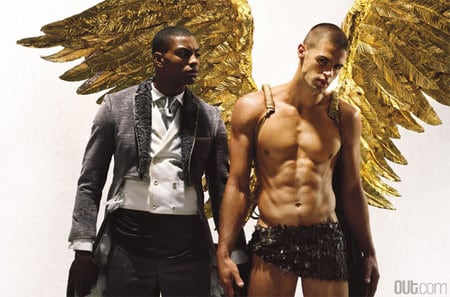 Just to refresh your memories, Icarus was the son of Daedalus, who crafted two sets of wax wings so he and his son could escape exile in Crete. He warned Icarus not to fly too close to the sun, which Icarus did. Icarus fell into the sea. Of course, he wasn't wearing a feather scarf by Burberry Prorsum at the time.
See a fuller set of images at OUT.
And now the brief clip. Very brief.
More Chad White…
Mr. Sandman Bring Me a Dream, and Make it Chad White [tr]
Chad White + Puppy: Best in Show [tr]
Chad White is Dead and Marilyn Manson is Responsible [tr]