Same-sex marriage opponents in Massachusetts launch effort for ballot measure to keep out-of-staters from getting married in Massachusetts following the recent repeal of the 1913 law. Meanwhile, Provincetown anticipates a wedding boom.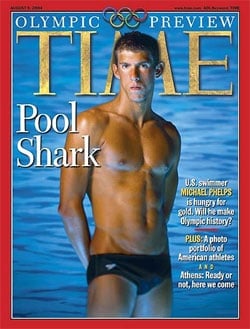 Michael Phelps: Just how much are 8 gold medals worth?

Generes-De Rossi wedding causing ripples in Australia.

Sydney's Oxford Street declared "homophobia-free zone".

British spy agency M15 recruiting gays and lesbians.

J. Lo is running a triathlon.

California Supreme Court rules that doctors cannot discriminate against gay patients on the basis of their religious beliefs: "The California Supreme Court decision overturned a lower court ruling in favor of two Christian doctors who refused fertility treatment to a lesbian citing religious grounds. The woman, Guadalupe Benitez, successfully filed suit against the doctors and their medical group in 2004 on the basis that their refusal to treat her violated California's anti-discrimination laws. However an appeal court in San Diego ruled against Benitez, a decision that led to the supreme court ruling. In an unanimous decision the justices ruled that Benitez was entitled to be treated like other patients with the same condition, and that constitutional protections for religious liberty do not excuse unlawful discrimination."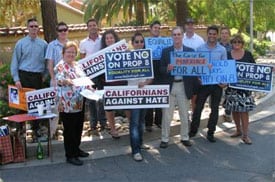 Californians Against Hate protests Proposition 8 outside Republican fundraiser: "About 25 enthusiastic protesters held up signs and greeted the 150 or so guests arriving at San Diego trail attorney Charles LiMandri's Rancho Santa Fe estate yesterday. The $100 per head fund-raiser was sponsored by the San Diego County Republican party and the Yes on 8 Campaign."

In a 1973 U.S. News and Report story, John McCain called his Vietnam captors "homosexual" and "sadistic."

Morrissey postpones new album, urges fans not to buy live album put out by Warner Bros.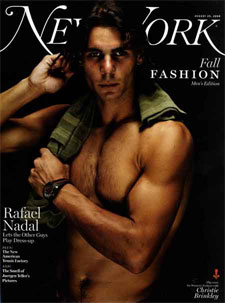 Rafael Nadal sheds fashion for New York magazine.

Evangelical Christian defends decision to leak letters by Anglican archbishop Rowan Williams that revealed his true thoughts about same-sex relationships: "As for why I decided to offer [the] letters to the public arena … I became almost sure for various reasons that the liberals knew far more about Dr Williams' personal views than the traditionalists did and, if so, the balance should be redressed. Over the years I have shared the letters with only a few; I had no desire to embarrass Dr Williams over his statements, and I hoped his personal views would change. Now the issue of homosexuality in the Anglican Communion has become such a big issue, I judged it was time to override my misgivings about making his views known. Anglicans can make up their own minds what to do with the information."

Gay gold diggers declare Cristiano Ronaldo #1 gay icon.

California school boards pressured to take a stand on same-sex marriage.

Malaysia "transfixed" by rumors of gay sex between a candidate and his aide.