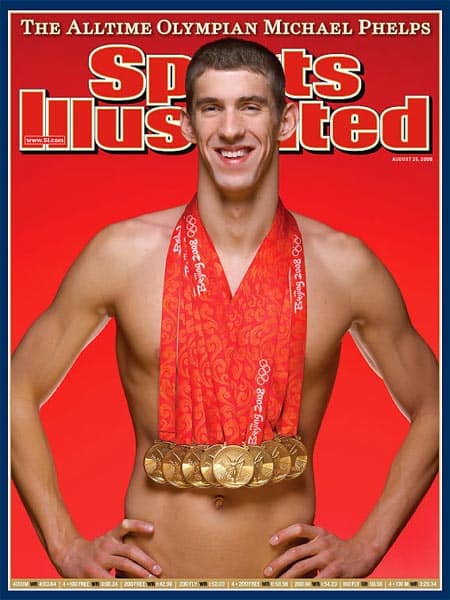 You knew "the shot" was coming, and here it is. Michael Phelps graces the new cover of Sports Illustrated wearing his eight medals in a photograph reminiscent of the Mark Spitz photo from 1972.
I've posted the Spitz shot AFTER THE JUMP…
Unfortunately, styles have changed, and now that the medals are no longer hung from metal chains but swaths of fabric instead, it looks a bit as if Phelps is wearing a flowery halter top. Of course with $100 million hanging around my neck I'd be smiling too.