Former pro basketball player John Amaechi is blogging from Beijing!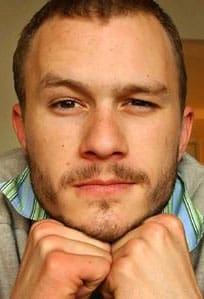 BrightSide: Restaurant/bar funded by Heath Ledger before his death to open in Brooklyn.

Murdered trans woman Angie Zapata mourned in Colorado.

The Atlantic publishes a whole bunch of Hillary Clinton's campaign memos. Here's some of the reaction…

Will Britney Spears attempt it again at the VMAs?

Will John Edwards come around now on gay marriage? "Asked about his position on same-sex marriage a year ago, John Edwards said that he 'personally [does] not' support gay marriage, citing his religious beliefs as basis for his opposition. Even without the hindsight we have recently acquired about Edwards' own marriage, this was the response of a bigot. We now know that as with most bigots, Edwards is a hypocrite. As he was spewing inane statements about being "on a journey" on the issue of gay marriage, he surely had to remember the journey that lead him just months earlier to break his civil obligations and spiritual vows in his union with his wife Elizabeth."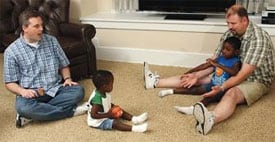 The Sioux City Journal profiles Chuck Swaggerty and Jason Morgan, a gay couple who are not only parents but plaintiffs in the same-sex marriage case making it through the state's court system: "Here we are, 10 years together, two kids together and yet somebody can be married for a month and they can have insurance at their jobs and we can't. But it's really more than that. … Marriage, it is really more about love and family."

Provincetown business owners take sides over "family week": "Family Week, which just ended here, is causing a turf war between different local businesses: those who benefit from having several hundred children and their parents pushing strollers through town and those who most definitely do not."

The extent to which, unfortunately, some people, even law enforcement, associate gays with child molesters was illustrated in this incident which happened at a Fire Island resort town over the weekend (not one of the gay resort towns).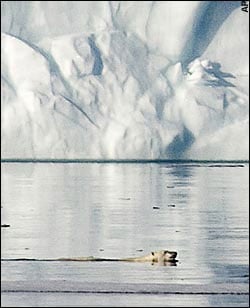 Wild Kingdom: Polar Bear remains found in shark's stomach: "…they are unable to say whether the shark attacked and ate the bear or whether it simply scavenged a bear's carcase."

Kenny Chesney is an athletic supporter: "Payton volunteered a story he heard about Chesney helping Saints cornerback Mike McKenzie undress for a shower last January while the two were in Birmingham, Ala., to rehabilitate from surgery."

Kylie Minogue is "The One".

Lady Gaga is always on.

With the recent boost from health minister Anbumani Ramadoss, challengers to India's law criminalizing homosexuality are hopeful the antiquated law can be done away with: "The Delhi High Court is set to address a petition filed in the court by the NAZ Foundation, a Delhi-based non-government organization for HIV and AIDS prevention. The group is challenging arrests under 377."

Shia LaBeouf may not lose his finger after all.