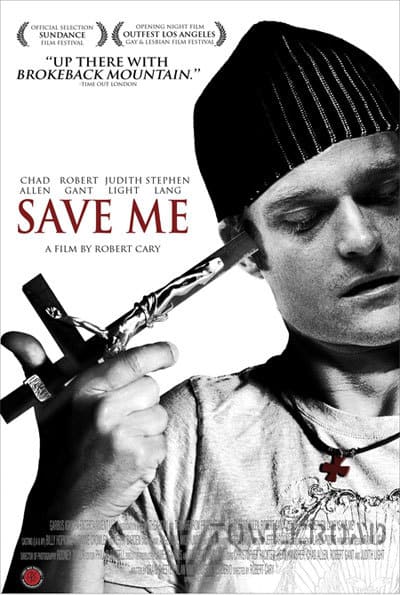 Here's a first look at the one-sheets for the upcoming film Save Me, which stars Chad Allen, Robert Gant, Judith Light, and Steven Lang and had its premiere at Sundance. The film tells the story of a young gay addict who is placed into an "ex-gay" Christian retreat to be "cured" of his homosexuality, and the romance that blossoms with a fellow resident.
The film opens on September 5 in New York.
An alternate one-sheet as well as the trailer, AFTER THE JUMP…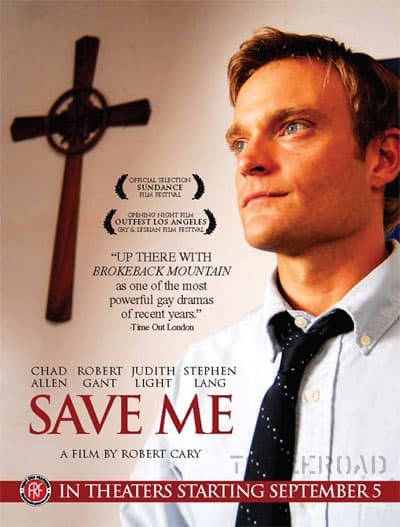 And here's the trailer. Love the cast. Judith Light looks amazing.