Stonewall Democrats begin Denver "boot camp" for Convention.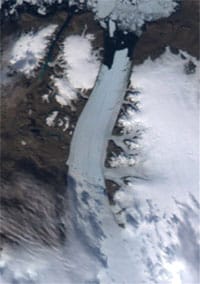 Greenland glacier coming apart.

Coming together: the cast of Melrose Place?

"Pro-family" groups that wants to ban gay adoption in Arkansas says it has more than enough signatures for ballot measure.

Former Olympic athlete Lauren Meece who is also a lesbian tells gays to shut up: "The GLBT community should let gay athletes deal with gay issues off of the podium. In the name of the Olympic spirit and humanity… shut up and let gay athletes focus on the endeavors that they have worked so hard to reach."

Gays in Beijing living in the shadows: " Homosexuality has only been legal for 11 years in China. Although the Chinese Psychiatric Association took it off the list of psychiatric disorders in 2001, same-sex unions are still considered immoral by the authorities. The modernization of Beijing in preparation for the Olympics actually made things worse for gays. Several gay clubs were bulldozed during the frenzy of street-widening and high-rise building during the run-up to the games."

Madonna just turned 50, but guess who just turned 45?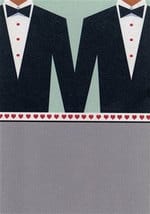 American Family Association protests Hallmark's introduction of greeting cards for same-sex marriage: "We've all given or received Hallmark Cards – remember their slogan – "when you care enough to send the very best." But promoting same-sex marriage for profit is not the very best for families or our nation. Hallmark is a private company obviously driven by greed. Let them know you do not appreciate Hallmark promoting a lifestyle which is illegal in 48 states. American Greeting Cards, Hallmark's competitor, does not offer same-sex marriage cards."

Gay rights and law enforcement groups in Wales urging homophobic attack victims to step forward.

Pete Wentz: fallen hipster.

Ed Westwick on his relationship with Chace Crawford: "People think Chace is gay, and thought I was gay, that we were humping. It's not true, but hilarious. People project their fantasies onto people. I've never been someone who makes it my objective to go out and pick up chicks. But I've met some fantastic ladies here. You know those amazing conversations where you find yourself in a café talking until 2 a.m. and never see them again."

Homophobe too drunk to recall attack on neighbor: "'He saw the defendant, he noticed he was having a lot of trouble getting his key into the lock,' Mr Aisthorpe said. He asked if he needed any assistance and Spink turned around and asked who it was. 'He said it's Terry – Bay Horse Terry,' he said. Spink then launched the attack. 'The defendant suddenly punched Mr Braniff-Coe in the head twice. The punches were in quick succession,' said Mr Aisthorpe. The landlord walked away, but Spink started hurling abuse at him. Mr Braniff-Coe later told police he was 'very scared' over the assault…Richard Lunn, for Spink, said his client could not dispute the evidence in the case, as he was too drunk to recall what had taken place."