The Obama campaign today held a conference call with members of the press intended to point out the "stark contrast" between Senator Obama and Senator McCain with respect to hate crimes legislation, according to Matt Nosanchuk, Convener, Obama for America National LGBT Steering and Policy Committee.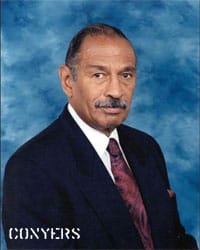 Said Nosanchuk: "It's an issue that is a matter of life and death but it is important to note that in the vision of America that Obama puts forward..there is no place for hate crimes. Every American should be able to be safe and walk the streets and be full participating members of the community without fear that they will be attacked for their sexual orientation or gender identity. Since the voting records [of McCain and Obama] are so diametrically opposed we thought it would be well worth highlighting this contrast on a bill that's long overdue."
Nosanchuk went on to point out Obama's consistent support for federal hate crimes legislation and his work in the Illinois senate joining Jewish lawmakers to pass legislation with criminal enhancements for hate groups. When asked if there was specific language in that law that covered sexual orientation and/or gender identity Nosanchuk was ot certain but emphasized it was a broad bill covering civil rights and reiterated Obama's commitment as a candidate to the current Matthew Shepard hate crimes bill.
Also on the call were Representative John C. Conyers Jr. (D-MI), Chairman of the House Judiciary Committee and sponsor of the hate crimes bill.
Conyers said he was hopeful that the bill could soon pass: "The judiciary committee passed the bill in April of last year and then we subsequently passed it in Congress. It ran into a little trouble in the Senate. But the whole idea was is that it was the president's veto that caused us to move it in a separate way. We've got the overwhelming support of hundreds of civil rights organizations, religious groups, civic groups, district attorneys and chiefs of police. most of the states attorneys general are already on the bill. We're hopeful that before this 110th Congress end we'll be able to get it on some legislation that is from our point of view veto proof."
Emphasized as well was the optimism that the threat of a veto would be done away with by the election of Obama and a Democratic congress. Bush's veto has been seen as the main obstacle to the bill's passage.
Finally, Damien Skipper, the brother of Ryan Keith Skipper, who was brutally murdered in an anti-gay hate crime in central Florida in 2007, expressed his support for Obama and the legislation.
Said Skipper: Most Americans would be shocked and appalled if they knew how often attacks like what happened to Ryan occur. Information is not always available in the media and I think that reporting these statistics with a federal hate crimes law would help very much."
John McCain has voted against federal hate crimes laws every time they have come up in the Senate except the last vote in 2007. At that time, he did not vote at all.