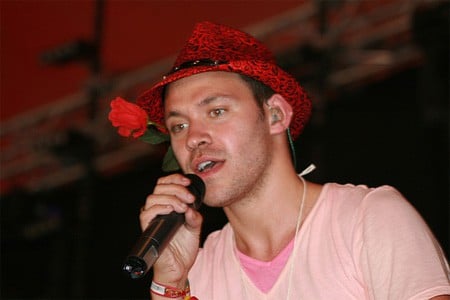 Robbie Daw presents a weekly pop music update here on Towleroad! Robbie runs his own site called Chart Rigger.
Openly gay British pop star Will Young has a pretty groovy new single called "Changes," which will precede the September U.K. release of his fourth album Let It Go. It's been three years since Young's last album, and as he says on his official site, putting together the new material was no easy task.
"['Changes'] is one of my most personal songs. I was in a bit of a rut and I didn't even know it. Writing about the changes I needed to make actually helped me get out of a situation where I felt trapped by my own actions. That really is songwriting as therapy!"
Here's the video, wherein Will gets shirtless, nearly spontaneously combusts, then is struck by lightning: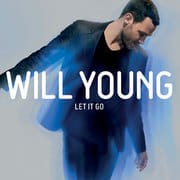 Young, who's been open about his sexuality since winning the very first season of Pop Idol—the British program which begat American Idol—has scored four #1 hits in his home country and a total of nine Top 10 singles since 2002.
In a recent interview, he talked about doing a gig this past weekend at the V Festival in Staffordshire, as well as the Glastonbury Festival earlier in the summer. "…I feel like it's the right time now, and I feel we've probably gauged it right. If I'd gone and done Glastonbury a year after winning Pop Idol there would have been quite a lot of resentment but I think people feel and I feel it myself that I've earnt my stripes."
As for new album Let It Go, Will's site promises it will contain "various genres from disco, soul and funk to orchestral chamber pop." The set will be available on import from the U.K. on September 29.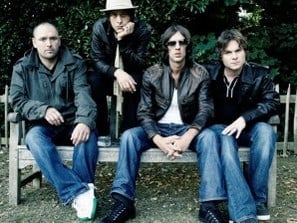 The Verve (pictured right) close England's V Festival with style, after a decade-long gap between albums.

With "Disturbia" knocking Katy Perry's "I Kissed A Girl" off the top of the Billboard Hot 100 Singles chart last week, Rihanna is now tied with Mariah Carey and Beyonce for the most U.S. #1 hits this decade. Each of them have scored four apiece since 2000.

At a roughly $46 million payout, Phil Collins' divorce from his third wife has broken records to become the most expensive ever in the U.K.

Annie Lennox is recovering in London after undergoing spinal surgery for an impinged nerve she suffered in Mexico while attending an AIDS conference: "I should have been attending the final press blitz of the week, but my back suddenly went into spasm last night, giving me more pain than I've ever experienced in my life, and a totally numb left foot! A very nice doctor from Cancun had given my aching vertebra some adjustments, and a great big cortisone shot, which should help me to get to the airport tonight!! I'm gutted, of course, because I was really primed up to attend the media event, but at this point in time, I'm actually having difficulty getting out of bed." Unable to do any promotion, The Annie Lennox Collection, her forthcoming greatest hits (with two new songs), has been pushed to next year.

Gun-toting John McCain supporter Heidi Montag, star of The Hills, has a new single called "Overdosin." It was premiered Monday on Ryan Seacrest's KIIS-FM L.A. morning show.

Lily Allen is baffled as to why her second album Stuck On The Naughty Step has yet to be released: "The record industry is a very political place at the moment and I am on EMI records, lots of people have been fired or have taken redundancy recently as the company was taken over by a private equity firm called Terra Firma. Many of these people were people assigned to my projects and now I don't quite know what's going on. I'm sure everyone will find their feet soon enough and I'll be able to put the album out."
Raw Footage, a new album from Ice Cube. Next month a greatest hits set from the rapper will be released.
"So What," the lead single off P!nk's upcoming, as-yet-untitled fifth album. The track was produced by Max Martin, and co-written by Martin, P!nk and Shellback.
"Lucid Dreams," apparently a one-off single from Franz Ferdinand now that their third album has been pushed back till 2009.
The Dandy Warhols' …Earth To The Dandy Warhols…, the band's first self-released album. It was initially offered in May via an online pay subscription service.
The Illusion Of Progress, the sixth album from hard rockers Staind.