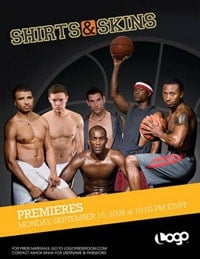 Shirts & Skins: Logo's new gay-basketball-team reality show looks promising.

Murder, They Wrote: The death of a 37-year old gay man who was shot last month by San Diego Harbor Police during a gay pride-related cruise has been ruled a homicide.

James Kirchick of The New Republic reacts to the gay population's decision to take Manhunt co-founder Jonathan Crutchley to task for his financial support of John McCain.

Lifting the veil on AIDS in Mexican prisons: Officially, there is no sex among the male inmates at the over-packed Oriente prison on the outskirts of the Mexican capital. But talk to the prisoners … and another reality emerges. ""We are a population of men, and it's normal for men to have sex with whoever is around," said Guillermo, 32, a prisoner and peer educator who has H.I.V., the virus that causes AIDS. "There are some who don't want to see it."

Rotten Apple? E-mail problems, flaky iPhones and broken Macs. What's Steve Jobs to do?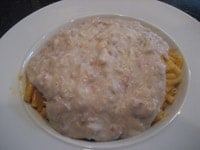 White Trash Kraft Dinner: I swear, this is the greatest meal ever.

"Make Me a Supermodel" runner-up Ronnie Kroell graces the cover of INSTINCT mag.

John McCain snares the highly sought-after Daddy Yankee endorsement(!!!).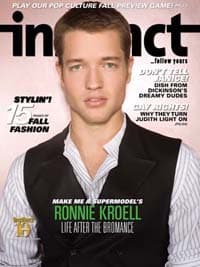 More outrage that the Peacock Network ignored gay diver Matthew Mitcham's gold-medal victory because it wasn't compelling or historical enough.

Genre editor Neal Boulton isn't having any of gay media "czar" Paul Colichman's anti-Obama rhetoric — and neither is Matt.

Report: Alleged plot to kill Barack Obama was never a credible threat.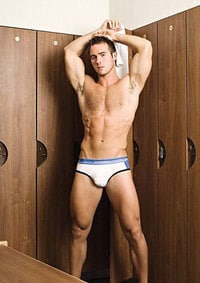 As always, the new DNA is pure torture, in a good way.

Suite Talk: Forget Beverly Hills — a U.S. Open seating chart is the only star map you need.

Twenty-four former champions — from Rod Laver to Roger Federer and Virginia Wade to Maria Sharapova — launched opening night at the U.S. Open on Monday to celebrate the 40th anniversary of the professional era. While the absence of legends Pete Sampras, Andre Agassi and Steffi Graf was a major disappointment, the sight of Tracy Austin slapping Martina Navratilova on the butt kind of made up for it!

Blake Baby: The "return" of Juliana Hatfield.

A new study of US Census Bureau statistics shows that nearly two-thirds of New York City's same-sex couples live outside of Manhattan.

A woman is charged with plotting to kidnap in real life a boyfriend she met through the virtual reality Web site "Second Life".