Alan and Nicole Hirschfield, the parents of Steven Paul Hirschfield, the 37-year-old dancer who was shot and killed by police who were sent to rescue him after Hirschfield went overboard on a nighttime boat cruise at the San Diego Gay Pride Celebrations in July, are seeking $20 million from the San Diego Police Department and the office responsible for the death of their son.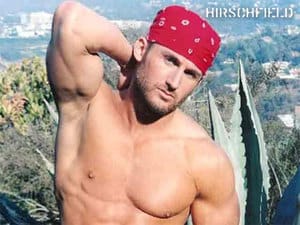 The San Diego Union Tribune reports: "Brian Claypool, the Los Angeles attorney representing the Hirschfields, is levying anti-gay accusations against Harbor Police Chief Kirk Sanfilippo, who is not commenting on the allegations. The one-page claims make no reference to homosexuality. They accuse police of killing Hirschfield without legal justification. The officer who fired his gun, Clyde Williams, and his partner, Wayne Schmidt, have been placed on routine paid administrative leave pending the results of a San Diego police investigation. 'The public, including me, is not privy to the information the San Diego Police Department relies on to reach its conclusion,' Claypool said. 'The only way to level the playing field is through a lawsuit. Then we can gather, through discovery, all of the physical evidence and witness statements from the San Diego police. If we don't file a lawsuit, we'll never be able to reconstruct the shooting.' John Gilmore, a spokesman for the San Diego Unified Port District, which includes the Harbor Police, said the department is standing by the officers' account of what happened that night."
A formal lawsuit has not been filed, but the claim is a first step in that direction.
You may have missed…
Family of Dancer Shot at San Diego Pride to Sue Police [tr]
Performer Fatally Shot in San Diego Gay Boat Cruise Tragedy [tr]