CNN removes scare quotes from Ellen DeGeneres-Portia de Rossi wedding slug. And here's a first look at the wedding album.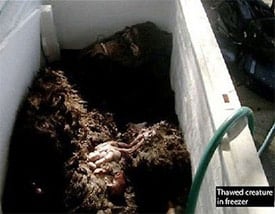 Surprise: Dead Bigfoot was a rubber costume shop suit.

According to the Bush administration's definition of torture, John McCain was not tortured in Vietnam. Additionally, he needs to be questioned about the cross in the dirt story.

Brad Pitt to write on a Kiehl's bottle.

List of entries for Cardiff's gay and lesbian Iris Prize are announced. Last year's winner of the £25,000 award was Dee Rees' Pariah.

Rise in gay tourism to Israel causing unease: "…this is also a country where there is no separation between religion and state, and in which the majority of tourists come here for some form of religious experience – which all leads to a rather ambivalent official attitude toward the phenomenon."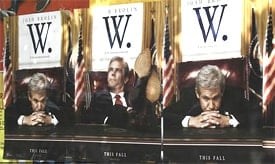 W advance team hits Denver.

The 411 on the upcoming Google Android phone, made by HTC.

Killer of gay man in Houston gets life sentence: "Terry Mark Mangum, 27, of Cypress, killed Kenneth Cummings, 46, because he hated homosexuals, the Brazoria County jury found Wednesday. Mangum had been out of prison just three weeks when he met Cummings at a Houston bar on June 4, 2007, testimony showed. He had served a five-year sentence for burglary. The two parted ways and then met again later that night at another club. Security cameras showed them buying wine and beer at a Houston supermarket. They then went to Cummings' Pearland home. Sometime that night Mangum slit Cummings' throat and stabbed him in the back of the head, breaking 1.5 inches of a knife blade, prosecutors said." The jury concluded that the murder was a hate crime. He'll be eligible for parole in 30 years.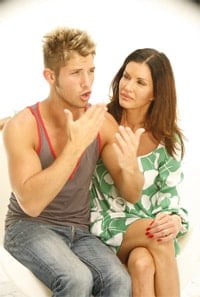 Janice Dickinson signs new gay deaf model Martin.

A Will Smith sex payoff?

Christian protestors clash with gays in Londonderry, Northern Ireland: "It happened at the launch of the festival at the City Hotel. About 30 Christian protestors, including a Free Presbyterian minister, gathered outside the venue. Two gay rights activists attempted to stand in front of the protestors' banners with a placard of their own, before police moved them on. Reverend Ian Brown said it had been a minor incident. 'It was not violence and we would oppose all violence against any persons,' he said."

Kanye West is a "champion" in new video.

More on Bill Donohue of The Catholic League's ongoing obsession with ass.

Robert Buckley visits the house bunny.

Equality Maine endorses Tom Allen for Senate: "Throughout his long career, Congressman Allen has supported fairness and equality while opposing discrimination. His voting record on LGBT issues is exceptional. He has worked to eliminate discrimination in jobs, housing, public accommodations and financial matters, and we look forward to working with him to win fully-inclusive federal employment non-discrimination legislation." His opponent, Susan Collins, has been endorsed by the Human Rights Campaign.

According to GLAAD, 1,049 newspapers across the nation now accept wedding announcements for same-sex couples. That's up from 69 six years ago.