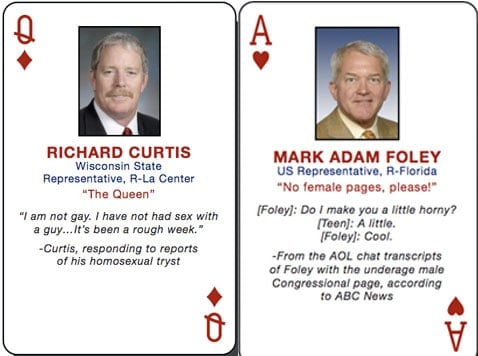 Just in time for the big convention in St. Paul, a friend sent me these lovely Gay Republican Hypocrites Playing Cards — chock full of your favorite page-loving, bathroom-stall-tapping, anti-gay-legislation-voting politicos: "These professional grade, poker size playing cards take a peek into the dark corners of the Grand Ole Party. Featuring a plethora of politicians who got caught playing pitcher for the wrong team, allegedly."
Now I certainly don't think the GOP has the market cornered on hypocrisy. But I am curious how the makers of this fine product were able to narrow the field down enough for just one deck.
Michelangelo Signorile interviewed the enterprising young men behind the cards here.