The ACLU has stepped in to help five men in Louisville get an apology and refund form McDonald's after they say employees at the restaurant referred to them with anti-gay slurs: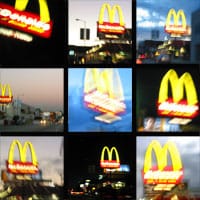 "Ryan Marlatt, Teddy Eggers, and three other friends had stopped for lunch at a McDonald's restaurant on East Market Street on July 26, 2008 while visiting Louisville for the weekend. While they waited for their food to be prepared, an employee behind the counter referred to them as 'faggots' to another employee. Marlatt and Eggers then approached the cashier, said they didn't come to the restaurant to be insulted, and asked to speak with a manager. As they waited for the supervisor on duty to appear, the employee who had called them 'faggots' started arguing with them, repeatedly calling them 'faggots' in front of other customers and calling one of them a 'cocksucker' and 'bitch.'…'Nobody should be treated the way my friends and I were at that McDonald's,' said Eggers of Indianapolis, Indiana. 'When we finally got to speak with a supervisor, she said she didn't see what the big deal was. I couldn't believe what was happening.'"
According to the ACLU, the McDonald's supervisor refused to issue Marlatt a refund and his attempts to contact management higher up were met with silence. The ACLU has filed a complaint with Louisville's Human Relations Commission.
Ironically, McDonald's has been the target of right-wing Christian group American Family Association recently for its pro-gay agenda.