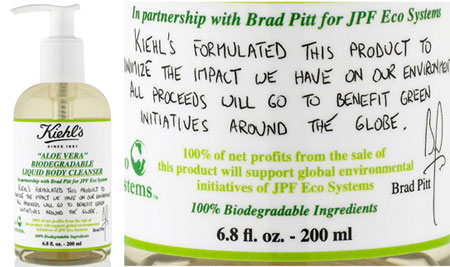 Not only is Brad Pitt pitching in for marriage equality in California, as many of you know he also has put in much funding and time for the rebuilding of New Orleans.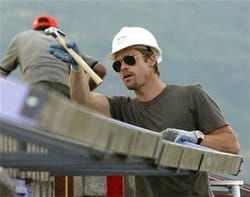 To that end, as I mentioned last month, he's collaborated with Kiehl's to develop a biodegradable body cleanser that's not only environmentally safe but benefits the rebuilding of NoLa. 100% of the sales of this cleanser go to Pitt's 'Make a Right' foundation.
Since I'm a big fan of Kiehl's anyway, I'll certainly be putting this on my next order. What easier way to thank Pitt for the funds he's donated to the fight for marriage equality?
"Aloe Vera" Biodegradable Liquid Body Cleanser [kiehls]
You may have missed…
Brad Pitt Donates $100,000 to Fight Same-Sex Marriage Ban [tr]
(image source)