The Lewis and Clark Public Library in Helena, Montana held a public hearing on Tuesday night over whether the book The Joy of Gay Sex should remain on library shelves.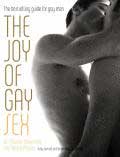 It was the echo of a hearing last March in Nampa, Idaho, when, after weeks of debate, the book was pulled from the shelves but was still made available to visitors — from behind the librarian's desk.
The Billings Gazette reports on Tuesday's hearing:
"More than a dozen people testified in favor of removing it. Helena resident Wayne Beckman was one of them, saying the book shows immorality. About 20 people spoke in support of keeping the book, including Mike Cronin of Helena. He said the public library does not have an obligation to serve as a parent. The request to remove the book came from Paul Cohen, of Helena, who found the book on a visit to the library in February. The book was reviewed by the library's collection review committee, which recommended keeping it…Because Cohen challenged the decision by [the library director], the library board of directors held the public hearing."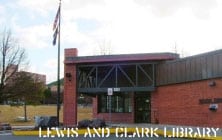 The book has been in the library's circulation for 15 years. A decision is expected to be made on October 21. Those in Helena would be wise to look at a recent decision made by the Nampa library to return the book to the shelves.
In that case the ACLU stepped in and threatened the lawsuit. The library said it was returning the book to the shelves "as a matter of fiscal responsibility."