Gay marriage ban unanimously approved in Cayman Islands.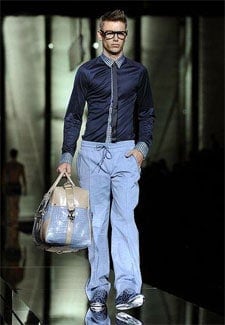 NY fashion week menswear trend: pajamas?

Piece of what? Britney Spears cleans up at VMAs.

All of Daniel Radcliffe on stage in Equus (nsfw): the smuggled phone-cam shots.

Russian prosecutors want to ban 'extremist' cartoon South Park from playing in the country: "South Park, a cartoon aimed at adults and featuring a group of nine-year olds in a Colorado ski town, has courted controversy from its 1997 debut, parodying celebrities, politicians, religion, gay marriage and Saddam Hussein. Basmanny regional prosecutors office spokeswoman Valentina Titova said investigators filed a motion after deciding an episode broadcast on Moscow television station 2×2 in January 'bore signs of extremist activity.'"

UN suggests "one meat-free day a week" to help combat global warming: "The UN's Food and Agriculture Organisation has estimated that meat production accounts for nearly a fifth of global greenhouse gas emissions. These are generated during the production of animal feeds, for example, while ruminants, particularly cows, emit methane, which is 23 times more effective as a global warming agent than carbon dioxide. The agency has also warned that meat consumption is set to double by the middle of the century."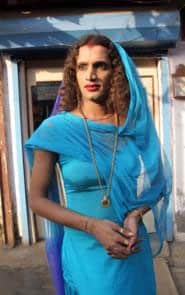 Salman Rushdie reports on the transsexuals of India: "'The MSM sector is getting so strong,' Laxmi says. 'But we are not simply MSMs. We are not even simply TGs [transgendered persons]. We are … hijras. I am carrying a whole culture with me. It's that collective aspect, the hijra culture, that is important. We cannot sacrifice it. We are different.' The hijras of Bombay and the rest of India are held to be the community most at risk of HIV infection. There have been improvements in organisation, outreach, education and self-help, but for many hijras, their lives continue to be characterised by mockery, humiliation, stigmatisation, fear and danger. Laxmi of Thane and the 'peer educators' of Malwani may be success stories, hijras who have taken charge of their destinies and are trying to help their fellows, but many hijras are mired in poverty and sickness."

Focus on the Family's James Dobson is mum after McCain campaign aide tells Log Cabin Republicans: "Your organization is an important one in the fabric of our party."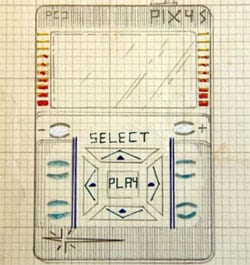 Apple admits British man invented iPod, and uses him to win a patent lawsuit.

Zac Efron to make West End debut in Andrew Lloyd Webber's Joseph and the Amazing Technicolor Dreamcoat?

POLL: Romania remains extremely homophobic. "According to the poll, more than half of the Romanians do not want to have HIV infected persons within their group of friends. Moreover, close to 40 per cent of them would not agree with having HIV infected persons among their neighbours. 39 per cent of them prefer not to work alongside persons infected with HIV or diagnosed with AIDS. The Romanians have the same attitude when it comes to sexual minorities. Most of Romanians discriminate against them in public places, on employment or in the education system, and close to 70 per cent of Romanians perceive homosexuality as something bad. More than a third of the respondents consider that homosexual relationships should be sanctioned. More than half of the respondents claim that homosexuality should be punished by restricting certain rights and almost a third consider that homosexuals should be jailed. More than 60 per cent of Romanians think that homosexuals should not be able to marry or adopt children."

VMA's: Miley Cyrus almost gave Katy Perry what she wanted.