One of a group of men involved in an anti-gay assault on a gay man on Davie Street in Vancouver over the weekend faced a judge Monday.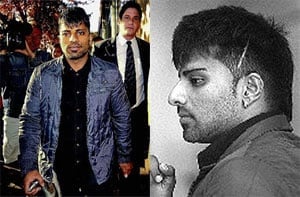 "Michael Kandola (pictured), 20, of Vancouver, appeared in Vancouver Downtown Community Court Monday accused of assaulting Jordan Smith, 27, of White Rock…However, Crown counsel Andrew Cochrane told Judge David Pendleton that the assault "was not a community court matter" and Kandola was ordered to appear in provincial court today. Cochrane said information was being prepared concerning new charges against Kandola that would have to be dealt with in provincial court. The assault charge could be upgraded to assault causing bodily harm or the more serious offence, aggravated assault."
Smith was slated to have surgery to repair his jaw on Monday that would require it to be wired shut for up to six weeks. Law enforcement authorities have urged that Kandola be charged with a hate crime, which would allow for heavier penalties.
Kandola was released from custody Saturday. He left the court with his head down and left in a waiting vehicle.
Gay community joins police in urging hate crime charges [vancouver sun]
You may have missed…
Vancouver Man to Undergo Surgery After Anti-Gay Assault [tr]