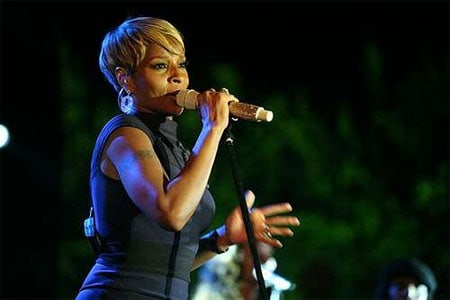 I have a report from last night's major 'No on Prop 8' fundraiser at Ron Burkle's estate in Beverly Hills.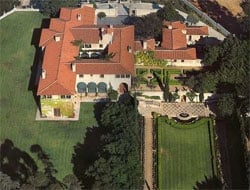 Our source writes:
"First the good news: 'No on Prop 8' raised at least $3.9 million from last night's event! Ron Burkle underwrote the entire evening so that every dollar donated went to the No on Prop 8 campaign. San Francisco Mayor Gavin Newsom donated $100,000. David Hyde Pierce donated $50,000. They also announced that in the past two weeks, 'No on 8' had taken in $10 million to the 'Yes on Proposition 8' campaign's $2 million. If I'm doing my math correctly, at this point we should be fairly even with the bigots in terms of funds raised.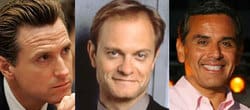 "Mayor Gavin Newson opened the event by calling the fight for marriage equality the civil rights issue of our time.
"Patrick Guerriero stated that 'No on Prop 8' had just completed a Spanish language radio ad that was ready to air. He also announced that 'No on Prop 8' would soon be running recently completed ads specifically to address and counter the false claims made in the advertisements run by the Yes on Proposition 8 campaign.
"Los Angeles Mayor Antonio Villaraigosa stated that the campaign was trying to reach out to Hispanic voters and that he would volunteer to be the face of the television ads and the voice of the radio ads.
"Now for the entertainment!: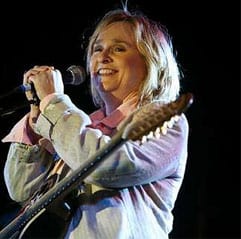 "Melissa Etheridge opened her set with Laura Nyro's 'Wedding Bell Blues', only she changed the lyrics 'Marry me, Bill' to 'Marry me, Jill.' She also played Janice Joplin's 'Bobby McGee'. Throughout the set she made lots of jokes as well as pointed comments about what Yes on Proposition 8's $25 million dollars could have bought (housing for people left homeless by Katrina, etc…) In the middle of her set, she said she wanted to help raise more money for No on Prop 8 by auctioning off a song, any song, for the highest bidder…with bidding starting at $50,000. There were no takers, so she started into her next song. She closed her set with 'Bring Me Some Water'. After that, Lorri Jean (director of the L.A. Gay and Lesbian Center) announced that two anonymous men (David and Paul, I believe), had agreed to donate $50,000 to No on Prop 8 if Melissa Etheridge would sing a song at their wedding ceremony on December 20. She accepted their proposal!

"Mary J. Blige followed Melissa Etheridge. I don't know her music, so I can't really tell you much of what she sang. The only one of her songs that I've been able to figure out is 'No More Drama'…very powerful! She also performed a cover of U2's 'One'. She looked AMAZING!"
Donate to the 'No on Prop 8' campaign HERE.
***As a footnote to this report, I'd like Towleroad readers to know that based on the tracking the campaign has done off links from this site, together you have raised at least $63,000 so far for the 'No on Prop 8' campaign.
More reports at Variety, The Advocate, and Bilerico.
(Etheridge/Blige photos Becky Sapp©Berliner Studio/BEImages)